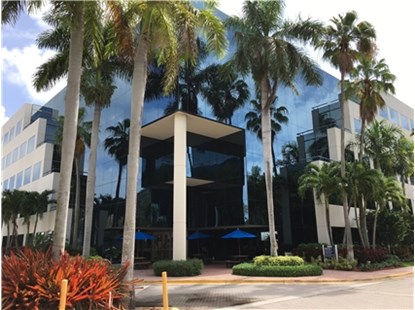 20803 Biscayne Blvd Ste 102

,

Aventura

,

FL

33180
About Aventura
Exceptional Realtors. Exceptional Properties.
More about Aventura
More About Aventura
Aventura is recognized as the leader in luxury property sales in South Florida. Since 1998, the Aventura office, led by manager Mike Brunnberg, produced sales of more than $880 million dollars in condos and single family homes, as well as investment and other income properties. More than 85 independent sales associates, many of whom speak multiple languages, are poised to deliver exceptional real estate services that exceed customer expectations.

Located in the Aventura Corporate Center on the corner of Biscayne Blvd. between NE 207 and 209 St., the experienced and professional staff and sales associates stand ready to answer your questions, ease your concerns, and guide you seamlessly through the home buying or selling experience. To begin and end your real estate search, let the Aventura sales associates assist you in finding your dream home or market your current home to our world of interested buyers!

Marketing & Technology

Coldwell Banker's state-of-the-art marketing sends each and every listing out to our web partners, including ColdwellBanker.com, ColdwellBankerHomes.com, Realtor.com, NYTimes.com, Trulia.com, Zillow.com, as well as social media websites, including Facebook, Twitter, and Instagram. Coldwell Banker's print ads run with over 75 newspaper affiliates throughout the country, including The New York Times, The Wall Street Journal, Chicago Tribune, Miami Herald, and Sun-Sentinel. Advertisements also run on major radio stations. Our partners and marketing power ensures that your property is reaching maximum exposure worldwide.
Listing Concierge-Production Power
Provides professional property marketing and dedicated Listing Concierge coordinators to handle the marketing of your listing from start to finish.
Three Package choices:
Silver
Gold
Platinum
Packages Includes:
Photography
Print Advertising
Television
Direct Mail
Digital Marketing
Property Brochures
Full Service Advantage
Title Services: Short Track-Short Sale program with a high success rate.
Relocation Services
Home Warranty
HomeBase: Transaction management through secure and easy online access.
Digital Marketing Presentation: Animated flipbook optimized for Apple and other tablet devices.
Luxury Marketing: Coldwell Banker Global Luxury® sells more luxury homes than any other company.
Our program has a history of representing many of the most affluent clients throughout the world.
Opportunities in Real Estate:
If you would like to know more about the wide array of business opportunities that exist for independent sales associates, we invite you to give us a call and explore the benefits and resources that the #1 Real Estate company has to offer.
Some advantages include:
FREE Coldwell Banker educational programs
FREE Bi-Weekly in-office education
FREE Marketing and business development sessions with our marketing coordinator
FREE CRM and website
FREE Premier Agent status on you listings on Zillow, Trulia, Realtor.com
FREE Marketing center with hundreds of templates for email, flyers, and postcards
Non-Competing Branch Manager!
Call today for a confidential meeting and a personalized business development plan: 305-459-6290
***
What clients say about working with us
"I chose Coldwell Banker for its global branding and recognition. I love my office; I've picked up a lot from the other agents. There's a lot of teamwork. People share and give advice, they're very welcoming, which is helpful because I don't come from a sales background."

— Ashley Gonzalez
Awards

International President's Elite Office

Premier Office Bronze Office