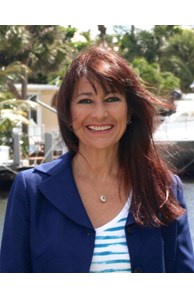 Sales Associate
More about Ann Pearson
"Every home deserves exceptional representation. I treat the homes I represent as if they were my own and every buyer as if he or she is a member of my family." Ann Monaco Pearson has lived and worked in the Boca/Delray area for over 25 years. With experience in residential and commercial real estate, Ann understands that real estate is about getting the details right. That means, understanding the client's wants and needs, ensuring that the client knows his choices and that working together efficiently will achieve the transaction they expect when choosing a top agent. Ann grew up in Brooklyn, N.Y. and graduated from Brooklyn College with a degree in Communications. She fell in love with South Florida over 30 years ago and moved to Key Biscayne, then to Coral Gables in Miami, then to North Miami Beach, Miramar in Broward County and finally to Palm Beach County in 1992. Having lived in all 3 counties gives her a broad understanding of Florida markets while specializing in the Boca/Delray/Boynton areas.
Her 2 sons are the loves of her life and the family stays active in their church, Boy Scouts and community service. Both boys are Eagle Scouts - which has her beaming with pride. Her oldest is a student and UF and her youngest attends Ringling College of Art and Design. Ann is the worship leader of the Moms Connect ministry at her church - sings and plays piano and guitar. She has a passion for cooking and eating healthy.
"Having the right real estate agent means having an agent who is committed to helping you buy or sell your home with the highest level of expertise in your local market, someone who can negotiate the best price possible and also - someone who delights in making a difference in people's lives."