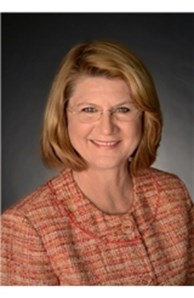 Broker Associate
Connect with Judith A
Designations
Certified Real Estate Brokerage Manager (CRB), Short Sales and Foreclosure Certification (SFR)
More about Judith A Church Baker
As a Leader in the Real Estate Industry , Coldwell Banker is dedicated to the Professional Growth of our Sales Professionals
Our Core 4 Values are the cornerstones to the success of our Sales professionals as we provide outstanding Customer Service and Marketing Strategies to the sales professional and our customers.
The Core 4 are: Production Power, Coaching to Confidence , Culture of Awesomeness and Wealth Builder. If you would like to learn more about these 4 powerful values, please contact me.
As a non competing manager I am available to support you in your career, provide guidance and strategies to assist you in your day to day real estate business which enables you to provide an outstanding level of service to our customers.
Coldwell Banker is an innovator and leader in real estate technology. Our Apps, web based services and internet marketing are in the forefront of today's real estate industry. We are number one on the web!
ColdwellBanker.com, ColdwellBankerHomes.com, Coldwellbankerluxury.com are just a few of the 925 websites on which our properties and Sales Professionals are featured. Our programs capture the consumer requests for information and send it directly to the sales professional within minutes.
I provide customized business coaching, strategic guidance, collaborative peer panels and mastermind sessions to assist you in learning your craft and honing your skills.
Coldwell Banker will assist you in securing your financial future with our wealth building programs, succession planning and opportunities for professional growth within the company nationally and globally.
As a former Luxury Market Specialist, I have extensive marketing knowledge and information on the Luxury Properties of South Florida. I am here to assist you in taking full advantage of our Global Luxury Marketing Program.
If you are interested in learning more we offer an extensive course in marketing and strategic planning on how to become a Global Luxury Property Specialist.
Superb Customer Service and outstanding Sales Professionals go hand in hand.
We have a full compliment of affiliated businesses to assist you and your customers in the home buying process.
From Mortgage to Title to Home Warranty: We are able to guide and assist you in finding the program that best suits your needs
Let Coldwell Banker support you in building your real estate career and supporting your customers at the highest level.
Experience

With more than 29 years of experience in the real estate industry, I am dedicated to my profession. I began my real estate career in in residential sales. I quickly moved into the Luxury market and shortly thereafter and joined forces with a dynamic partner. We established Waterfront Estates which later merged with Wimbish-Riteway and subsequently Coldwell Banker. I have managed a luxury sale team, held various leadership positions with- in Coldwell Banker and other real estate companies over the past few years.
In 2013 I had the honor of serving as President of the Broward Board of Governors of the Miami Association of Realtors. Broward leaders impact key policy decisions and stay informed about important issues affecting the industry , analyze information and are actively and visibly involved in real estate related issues, events and programming, to promote South Florida real estate worldwide. Miami is the largest local Realtor Association in the nation and serves over 30,000 members.
I served as a director for the National Association of Realtors and the Florida Realtor Association. I served on the Florida Realtors Professional Standards Forum and the Risk Management Committee. I have a CRB designation (Council of Real Estate Brokerage Managers ) and have coached, trained and developed programs for Realtors for many years.