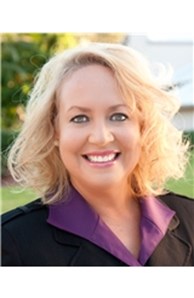 Email

LaurieJohnstone@comcast.net

Phone
Office
Our Team Makes Real Estate Really Easy
Connect with the Team
Awards

International President's Circle Team
More about the Team
Our Services And Areas of Expertise Include:

Community

eMarketing Advantage

Awards & Designations: International President's Circle Team

More About the Team


Tod Bowman
Tod lived in S.W. Florida all his life; he's a true "Native Floridian". Growing up in Southwest Florida gives him a wealth of knowledge about the various developments and properties which make up our real estate market. Not only is Tod an Associate Broker he is also a Florida Licensed General Contractor. He was an owner in ABS Engineering and Surveying Inc. for 12 years and then joined US HOME (one of the largest home builders in the country) as one of their Construction Managers. Tod has built numerous Custom Single Family Homes, Multi - Story Residential Buildings and Commercial Buildings.
Tod has the local contacts that come with over 20 years of working in Southwest Florida. Tod's training in architectural design, building production and product knowledge is an asset.
Ken Salvagno
Ken's top priority is going beyond the expected to deliver an exceptional and fully satisfying one-stop, full-service real estate experience for home buyers and sellers. I will work with you throughout your entire home search or sale process, and assist in finalizing the details. As a highly trained professional, I will use my technology, marketing, presentation, communication, negotiation and sales tools to help you find the home that matches your criteria. Through our affiliated companies and joint ventures, we offer a full range of services for buyers: Call Ken Salvagno at 239-896-0733
Barbara Beyer
As your trusted representative in this extremely important real estate transaction you may wish to know a little bit more about my qualifications. I am a Northern Virginia Native for 40 years, although I was raised in a Navy family (the middle child of 5 girls) so lived all over the place when growing up, I graduated from West Springfield High School in 1976, attended NOVA and received an Associate Degree in Business Management in 1986. I worked for the Federal Government, several government defense contractors in the Admin Assistant/Office Manager capacity with a TSS clearance, then worked in the civil sector for several CEO's as Executive Admin Assistant, worked in the health field for a drug study as medical records auditor, obtained medical transcriptionist certification, worked for 7 years as a Legal Secretary in Intellectual Property Law, received certification as a Real Estate Appraiser and worked a short while as such, passed the real estate exam and began work as a Realtor in 2005 and trained in the Default School of Real Estate and worked with Wells Fargo Bank to sell/broker their distressed assets, performed hundreds of BPO's (Broker Price Opinions) and listed over 100 foreclosed properties. I also have marketed and sold many traditional properties and represented many Buyers. I have received the Short Sale Foreclosure designation (SFR), and I am an Accredited Staging Professional (ASP), which is a natural passion for me.
Lisa Vagner
Lisa has been a resident of Southwest Florida for over 26 years, and loves to brag about the distinctive beauty and sunny lifestyle of this exceptional area. Originally from Indiana and Wisconsin, Lisa left the snow and cold behind but brought that region's famous Midwestern work ethic and its friendly and neighborly warmth to The Sunshine State. She instills it into everything she does, assuring home buyers and sellers that their needs are her own, and that no detail will be missed in any real estate transaction.

A graduate of Marquette University in Milwaukee, routinely listed as one of the nation's top universities and renowned for academic rigor, innovation, and achievement, Lisa credits the university and her family for inspiring her dedication and commitment to serving others, as well as for her passion for continuing education in the many and varied facets of real estate such as buyer and seller representation, contract negotiation, local and national market changes, legal and taxation matters, relocation issues, investment property, professional standards, home construction, inspection and appraisal, promotional strategies, etc. Her clients trust and depend on her expertise and her unflagging commitment to excellence from initial contact to closing, and her continuing follow-up after the sale ensures lasting relationships and that clients become friends.

Lisa's connection to the community is evidenced through her experience as a volunteer with Habitat for Humanity, United Way of Lee County, the Abuse Counseling and Treatment Center, and Laubach Literacy International among others, and as a former block captain in her local Neighborhood Watch group. Prior to beginning her career in real estate, Lisa worked in recruitment management, sales and marketing communications, and global supply chain operations with some of Lee & Collier County's most recognized employers. To feed her voracious appetite for reading, especially about real estate and business, she also became familiar to many local residents and visitors as one of the friendly faces behind the counter at the Fort Myers Barnes & Noble store for over 13 years.