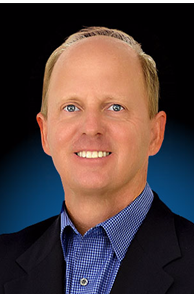 Broker Associate
Phone
Office

Longboat Key

595 Bay Isles Rd Ste 250, Longboat Key, FL 34228-3137
Awards

International Luxury Alliance

International Society of Excellence
Designations
Professional Association (PA)
More about Roger Pettingell
Luxury Waterfront Specialist


Roger's award-winning marketing program is just one aspect of his success selling luxury property. With more than 33 years experience and over $2 billion contracted and sold, Roger has perfected his brand and results-driven marketing plan. As a leader in his market, Roger works extensively with the latest technology through online and print marketing that includes virtual showings, personal websites for each actively-listed property, weekly ads, frequent direct mailings and custom property brochures. Roger works tirelessly to be an expert, not only with regard to client needs, but also about this market. Roger has assembled an excellent team of support staff to ensure that all clients' needs are exceeded. His staff now includes an Executive Assistant with more than 20 years of real estate experience, a Listing/Marketing Assistant with a degree in Communications, a Director of Internet Marketing with more than 20 years marketing experience and a Director of Customer Care offering over 30 years of luxury sales and marketing experience. Whether you are a Seller or Buyer, the resources Roger brings to the table are unmatched.
Lives, works and plays on Longboat Key


Roger and his wife Alisa do not simply work in the market that he sells in, they have also built a life and loving family there as well. Roger is an active philanthropist, heavily involved in local charities and an array of community activities. Including being a board member for the Child Protection Center, Forty Carrots, John Mable Ringling Museum of Art, Southeastern Guide Dogs and the West Coast Black Theatre Troupe. Roger is also a member of the Sarasta-Adopt-A-Family, Big Brothers Big Sisters of Suncoast and the American Red Cross. A devoted father to Jake (13) and Max (11), Roger always makes time to enjoy the rich cultural and active life that Sarasota and her surrounding barrier islands offer.
Breaking Records in Property Sales


Roger Pettingell continues to break his own sales of residential property record by annual volume:
More than $175 million in 2020.
More than $117.7 million in 2019.
More than $106 million in 2018.
More than $105.4 million in 2017.
More than $77 million in 2016
More than $74 million in 2015.
More than $66 million in 2014.
More than $61 million in 2013.
More than $50 million in 2012.
Over $2 Billion in Real Estate Sales
Roger has contracted and sold over $2 billion of luxury property in Sarasota and Manatee counties.
Top Producer in 2020, 2019, 2018, 2017, 2016, 2015, 2014, 2013, 2012, 2010 and 2008


With career sales in excess of $2 billion, Roger has been named (for the 10th time in 12 years):
#1 Realtor on Longboat Key and Bird Key
#1 Realtor for all of Sarasota
#1 Single Coldwell Banker Agent for all of Florida
#1 Individual Agent in the NRT Southeast Region - Atlanta, Dallas/Fort Worth, Greater Baltimore Area, Washington D.C. Metro and Florida