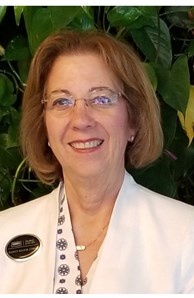 Branch Manager
More about Nancy Corey
Selling Florida Real Estate – The Ultimate Career Choice

I have been in the real estate business for over 30 years, and my background includes local, regional and Florida statewide responsibilities in real estate sales, rentals, relocation, education and property management. I can honestly say that I can think of no more exciting place to be involved in Real Estate than Miami Beach. The vibrant people, the diversity of a truly multicultural melting pot and every social and entertainment option one could dream of – the excitement level here is unmatched.
As the Branch Manager for the Miami Beach Office of Coldwell Banker Residential Real Estate, I wake up each day with one purpose in mind; to help the Sales Associates in our office continue to achieve their business goals, and to nurture and provide access to coaching for those newly licensed as they prosper and grow.
At Coldwell Banker Miami Beach, it's ALL About YOU…

I pride myself on assisting Sales Associates at every level, guiding them in their pursuit of providing exceptional service to their clients and customers. Coldwell Banker is a global brand recognized the world over, and that translates to those seeking exemplary real estate services on Miami Beach being completely comfortable as they enter our doors.
The real estate market on Miami Beach is unlike any other. Soaring palatial condominiums right on the Atlantic, stately tropical mansions on celebrity-studded Star Island and quaint art deco-style bungalows in the heart of South Beach – Miami Beach Sales Associates market them all. We help buyers from around the globe who are seeking their own slice of paradise, whether it's a vacation getaway or a year 'round residence. The prices on Miami Beach now are some of the most attractive in the entire country, and the savvy buyer's are realizing that now is the time to take advantage of the exceptional opportunities available here.
A Team of Professionals…


This office is a group of some of the most energetic, productive and respected real estate sales sales associates on the Beach. The more experienced sales associates will reach out and help those who are newly licensed, and the office administrative personnel continually strive to support all sales associates, at every level. We work together, and we play together – and Miami Beach is the ultimate spot to do both!
Coldwell Banker offers access to extensive education, optional business development sessions and skill development for sales associates at all production levels. From the intricate details of executing a sales contract successfully to the most innovative sales and motivational education, the Miami office is on the leading edge!
Miami sales associates have access to the absolute latest in technology right at their fingertips. Coldwell Banker has websites designed specifically to help the sales associates to get access to the resources they need to be successful. From professionally-produced printed marketing materials to impressive multi-media listing presentations, Coldwell Banker is the leader in hi-tech and internet advancements to serve the real estate sales associate.
Join the Market Leader…

As Florida's largest residential real estate firm and the number one company in Miami Beach, I am proud to be part of Coldwell Banker. If you are currently a REALTOR® who is considering affiliating with another company or a newly-licensed sales associate deciding where to grow your business, I would welcome the opportunity to meet with you. I can show you all of the benefits and advantages of the Coldwell Banker system, and tell you how we have become the leading real estate services firm in Florida, and in the country.
Feel free to contact me on my personal cell phone – 305-297-1724 – to schedule an appointment. I look forward to hearing from you.