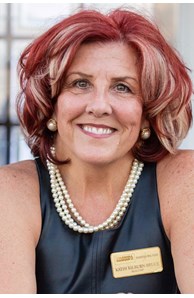 Sales Associate
More about Kathi Kilburn
Real Estate


Expertise Includes http://www.naplesluxuryresortproperties.com http://www.kathikilburn.com

Sales Listing and Buying

Property Management Leasing Rentals

Interior Design Staging

General Construciton New Renovations
Licenses and Certifications


Florida Licensed Realtor http://naplesluxuryresortproperties.com http://www.kathikilburn.com
Member Nabor Naples Area Board of Realtors MLS
Member NAR National Association of Realtors
HSR Certified Professional Home Stager Redesigner
American Society of Stagers Designers
RESA Real Estate Staging association
FIDM Fashion Institute of Design Merchandising
To assist the public, ensure their understanding of what they enter into and to protect their most valuable asset.
As your Realtor my job is to help you in decision making for asset management, because selling, what might be, your most valuable possession and spending your hard earned money is something I take seriously.
About Kathi


Kathi is both a Florida licensed Realtor and has been a design professional since 1983. she has worked in her native home town of Los Angeles and New York City, before coming to Naples in early 1999.
She has an extensive back ground in residential Real Estate sales leasing and can provide you with options.
Her knowledge of contracts and what they involve will help make the selling or buying process seamless. Kathi also has a history in general construction: Renovations and new construction in both residential and commercial, as well as land development, site and floor planning. This experience is another added reason to have her on your side and working for you.
Who you hire matters.