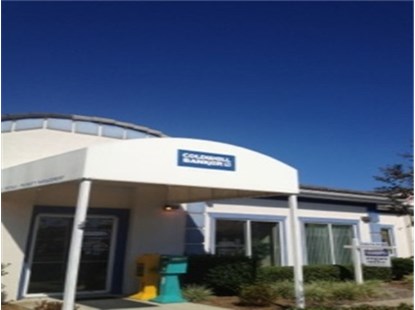 4504 Hwy. 20 East Ste A

,

Niceville

,

FL

32578
About Niceville
Welcome to Niceville!
More about Niceville
Coldwell Banker Residential Real Estate is proud to be a part of Niceville's growth, and is ranked as the leading real estate company in Northwest Florida*.
Niceville is nestled along the shores of the Choctawhatchee and Bluewater Bays in the Florida Panhandle. Close to Eglin Air Force Base and just minutes from the beautiful beaches of Destin, Niceville is also a hot spot for retirees.
Coldwell Banker Residential Real Estate's Niceville office has more than 20 independent agents with expertise in every facet of real estate. With knowledge and professionalism, the agents will provide you with exceptional results. Whether you are searching for your dream home, a second home, an investment property or relocating to the area, the Niceville agents are here to serve your real estate needs. The award-winning relocation team can also provide assistance with your transition.
The Coldwell Banker® brand was founded in San Francisco in 1906, and has been an industry leader for 109 years, offering home buyers and sellers the advantages of its innovative technology, powerful global presence, worldwide connections and award-winning marketing system. The full-service real estate company has 3,000 residential offices and more than 86,000 independent sales associates on 6 continents, which also includes more than 85 offices and 5,100 independent sales associates located throughout Florida. Contact the Niceville office for personalized service and assistance with all of your real estate needs. The skilled sales associates will help make your homeownership dreams a reality.
Specialty Markets
Resort Ocean
Resort Lake
Luxury Properties
Homebuyer Ready Program
Military Markets
New Homes

Office Specialties
Concierge service offered to all buyers and sellers.
*Coldwell Banker Residential Real Estate is ranked number one in sales volume (calculated by multiplying number of buyer and/or seller transaction sides by the sales price) in Pensacola/Panhandle. Data obtained by REAL Trends Survey, 2015. On April 7, 2015, NRT Florida LLC, a subsidiary of Coldwell Banker Residential Real Estate, acquired substantially all of the assets of the Florida brokerage operations of Coldwell Banker United, REALTORS®. Data and statements are based on statistics for Coldwell Banker United, REALTORS® for 2014. Real estate agents affiliated with Coldwell Banker Residential Real Estate are independent contractor agents and are not employees of the Company. ©2015 Coldwell Banker Real Estate LLC. Coldwell Banker is a registered service mark licensed to Coldwell Banker Real Estate LLC. An Equal Opportunity Company. Equal Housing Opportunity. Operated by a subsidiary of NRT LLC.