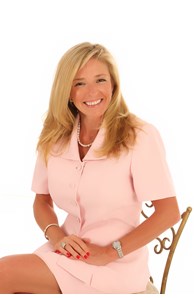 Sales Associate
Phone
Office

Orlando

211 E Colonial Dr, Orlando, FL 32801
Willing to work hard and smart! To get you what you want in the time you want!
More about Bev Hettinger
Realtor...
People have different opinions on how a real estate salesperson should represent their client, but honesty and integrity should go without saying. I am a firm believer in exceeding expectations and enhancing your quality of life. To me, being a REALTOR means more than selling homes. It's about you, your hopes and your dreams. It's about a relationship based on trust, knowledge and expertise.
You can be sure I will go the extra mile to give you the best possible experience when buying or selling real estate.
My Services and Areas of Expertise Include
I have been an active Realtor since 2004. I moved to Central Florida in 1989. I have been proud to raise my son where we have enjoyed all that Florida has to offer.
From fishing in our fresh water lakes, to fishing all up and down the both coasts of Florida. We are centrally located where you can be about an hour from each coast.
For those golfers out there, we have many different courses to choose from, depending on your skill level. Or you could choose to live in one of our world-famous golf communities.
Let's don't forget about Disney and all of our other theme parks. There is something to do for the whole family! Trust me, you will have a lot of family members who come for a visit.
Vision
If you are looking to sell or buy, I would love the opportunity to apply for the position of becoming your Realtor. If you are looking for someone who can get the job done, look no further!
It is like I have always said, "We have three things going for us: Disney, Sunshine and Beaches! We will always be a destination.
I am looking forward to earning your business!