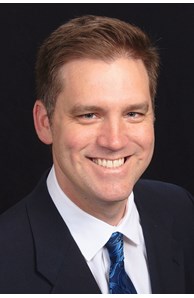 Realtor®
Whether you are buying, selling or investing in Central Florida real estate, my goal each day is to provide excellent personal service from first contact through closing.
More about Evan Bash
A lifelong Floridian and proud to raise a family in Orlando. I go to the beach when I can, root for the Florida Gators, Orlando Magic & Orlando City Soccer Club. When I''m not helping with homework at home, I am also a Realtor affiliated with Coldwell Banker and committed to outstanding customer service. If you are ready to sell your property and are looking for the premier company to successfully market your home, call me and I will show you how I put together a program with resources that are second to none in the industry. If you are in the market to buy a primary residence or are searching for an investment property, I will send you real-time market updates so you can capitalize at a moments notice. I will help you from initial property search every step of the way through a successful closing.
Affiliations
MEMBER OF LOCAL ORRA BOARD - GOLD KEY CERTIFIED REALTOR
FLORIDA ASSOCIATION OF REALTORS
NATIONAL ASSOCIATION OF REALTORS
MEMBER OF COLDWELL BANKER ORLANDO SOUTH OFFICE
Testimonials
We are highly satisfied with the sale of our home through Evan Bash. He walked us through the process step-by-step and helped us fully understand every detail along the way. His knowledge of the area and the overall real estate market was one of the reasons our home sold so quickly. We had multiple offers within the first few days of being on the market. He helped guide us through understanding which offer made the most sense for our circumstances. He was great to work with and we are very satisfied clients!!
- Leanne J
Evan was very kind, understanding . He was always Available, anytime we needed him , even the smallest questions. This was a great experience. Glad we were able to work with him. Would Refer Evan,to anyone looking to purchase a home.
- Desiree L
I had been house hunting for a very long time; a little over a year. Evan has been there with me each step of the way. If you are looking for a knowledgeable realtor who is patient, caring and sincerely wants to help you get into the home that is meant for you, your family and that has everything you need, contact Evan Bash
- Ramona H
Evan was phenomenal. This was my first time buying a property and when I started, I had no idea about the process or where to even begin aside from looking at places online that seemed to be a place I might like to live. Evan was extremely helpful on getting me to the end goal of closing on a new place. He was very knowledgeable about the the area and truly cared about what I was looking for in a place. He took all of the things that were important to me and came up with a variety of places to look at. Throughout the entire process he made sure I had the documents that needed to be signed on time for a closing that worked for me and was extremely responsive when I had any questions or concerns. He got back to me within an hour every time I messaged him if not immediately. It was a pleasure working with him, he was personable and professional. I highly recommend him if this is your first time buying. He made the process easy and almost painless
- Jacob G
My husband and I were referred to Evan by my father's realtor, and we were so happy that Evan was the one to help us buy our first home. He was very easy to get along with and listened to our likes/dislikes, concerns and needs as we looked at different homes. He would respond to our emails/texts immediately and was able to quickly set up times to see homes even if we only gave him a few hours notice about our schedules becoming free. He made looking for a new home. He helped us find our dream townhouse and we couldn't be happier!
- Kiki I
Evan sincerely cares ! We were given a deadline to find a new home and Evan delivered. He is always prompt and delivered promises. He values your time . I would highly recommend Evan.
- Gus B
Thank you so much for everything!!! I really appreciate all your help and all of the research you put into helping me find my new home! I will definitely pass on your contact information to anyone I know looking to buy.
- Stephanie H.
Thanks Evan, you are absolutely amazing and a pleasure to work with, it is truly refreshing honestly Evan.
- Lyle L.