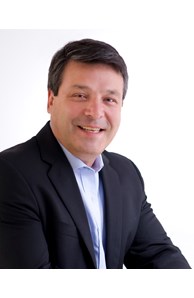 Sales Associate
Denis belongs to the talented Palm Harbor Team with a passion for real estate and an unwavering dedication to excellence.
Awards

International Diamond Society
Designations
Accredited Buyer Representative (ABR), e-PRO Internet Professional (e-PRO), Professional Association (PA), Senior Real Estate Specialist (SRES)
More about Denis Romero
The Palm Harbor Team

Denis Romero is a proud member of the Coldwell Banker Palm Harbor team. A Proven Professional

When it comes to serving the Greater Tampa Bay area, Denis and the Coldwell Banker Palm Harbor team have you covered. Strategically located, minutes from downtown, the airport and all major roadways, the Palm Harbor location offers real estate options for every lifestyle through several divisions, including Luxury Homes (Previews International), complete Relocation and Corporate services, an extensive Commercial Department, REO services and Property Management; each offering specialized marketing and real estate services. All of this complements a historically renowned residential operation. The Coldwell Banker Palm Harbor office is always answering to a higher level of expectations.Marketing Strategies


Denis' proven marketing strategies include extensive advertising in newspapers and publications statewide and targeting mailings for Just Listed/Just Sold postcards. Coldwell Banker's Previews International program is also available for qualifying properties; You can learn more about Denis Romero and the Palm Harbor office by visiting any of our websites: Floridamoves.com, Coldwellbanker.com and Realtor.com.
Resources

Denis is an expert and has countless Coldwell Banker resources available including state-of-the-art technology utilizing high-speed Internet access. Our global relocation connections, quality title, mortgage, closing and home protection warranty services round out the full spectrum of expertise when selecting Denis and Coldwell Banker's Palm Harbor office to market your property or to find your next home. Our customer's have complete relocation services available to them when needed and the Palm Harbor office is able to offer a full spectrum of services including property management and rental services and an Active REO Department. Success Story


A success story -- Part of the established success story for Denis and the Palm Harbor team is the dedication to the community and the continued support of an extensive list of national and local charities. Denis' belief in unparalleled service is key and he will work tirelessly to help you make the best real estate decisions for your future. Denis Romero and the Coldwell Banker Palm Harbor Office defines Excellence in Real Estate!
Recommendations
I have had the privilege of working with Denis Romero as my realtor when looking to purchase or sell a home. Denis's knowledge about real estate is multi-faceted, his true caring nature, extensive knowledge and level of commitment brings to the table all the qualities a client is looking for. I would be very happy to give Denis Romero my highest recommendation for anyone desiring to sell their property or buy one.
I cannot Thank you enough for your professionalism and hard work in helping us sell our home in Tarpon Springs, Fl.
Miroslava Bueno
Denis Romero is a Super Residential Real Estate Agent. He walked me through the complete process with the sale of my condo and made it happen in two months. Great Job.
Austin Carroll
Efficient, professional, and seamless - a pleasure to work with.
The Estate of Joan P. Dunn
It is always a pleasure to do business with Denis Romero. He is always calm, cool and collected, which is very helpful when dealing with a real estate transaction. He has assisted us several times in the past. He is a tremendous asset.
Luke Belsito
This was my first time buying a home and I was very pleased. Everything seemed to go extremely smooth throughout the whole process.
Jason Muha
I felt that Denis went above & beyond to assist me in locating a home as well as with the closing on the home. He is very knowledgeable & understood exactly what I was looking for. I would recommend him to anyone that wants to purchase a home.
Lori Scott
Denis Romero was our agent during our search for a home in 2008. He was very attentive to what our need were in a home & came up with potential properties right away. During our search our budget changed. Denis did not miss a beat. As soon as we informed him of our changes, he went back to the drawing board and came up with more properties. We own one of those properties today. We are so grateful for all that Denis did for us. He stood right by us the whole time overseeing every detail. Denis also made sure that we got the best rate possible on our loan. We would highly recommend Denis to anyone who is entertaining the idea of buying or selling property.
Mike & Terry Fitzgerald
Denis was great to work with. He was patient & knowledgeable. When we were finally ready to buy, he got us a great deal and made the transaction easy for us. We are thrilled with our new condo in Dunedin.
Paul Folkemer
Dear Denis,
Raymond and I cannot thank you enough for the wonderful experience of buying our first condo in Dunedin, Florida. You are the BEST! We recommend you highly to anyone interested in buying or selling in your are. You patience and expertise in showing us properties was extraordinary! You will always be our "go-to" person in the real estate market. You are well informed about the area, friendly and knowledgeable about every aspect of purchasing a home. We can't thank you enough for making our decision pleasant and memorable-from the first of many thresholds we crossed right through the Closing procedure. We know you will have a very successful summer & we will see you this fall if not sooner.
As the saying goes..."why try the rest when you can have the BEST" - and that would be YOU. THANK YOU
The Roses-Raymonda & Bonnie