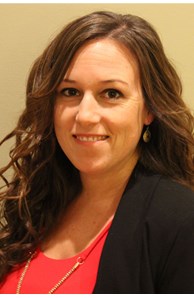 Managing Broker
Phone
Office

Punta Gorda

200 W Marion Ave, Punta Gorda, FL 33950-4415
More about Erin Cassavoy
At Coldwell Banker we have the power of the World's most recognized Real Estate brand, skilled and knowledgeable agents with a passion for assisting customers and the very latest tools to get homes sold. Uniquely, we have noncompetitive management and supportive staff to help grow careers and make real estate transactions go smoothly. Our Punta Gorda office has an ideal location right downtown, great for advertising homes. The office is friendly, supportive with positive and ethical agents. Whether you need an agent or are a new or seasoned agent looking to grow your business in a supportive environment you should make a point to come in. We truly believe you will find the best of the best waiting for you.

Erin is an educator, problem solver, and supporter at heart.
Her experience as a Realtor started after 15 years of being an educator, director and successful business owner. Her first year in real estate she was the State's Rookie of the Year for one of Michigan's largest real estate companies. After the first year Erin started blending her passion for teaching and inspiring with her real estate success in mentoring which in time naturally fell into a management position. Erin explains, "I love real estate and I love teaching and helping others succeed. It came to a point where I had to ask myself if it could only do one what would it be? The answer was very clear. I chose to have a rewarding career as a noncompetitive Managing Broker and help others live exceptional lives and help them grow their businesses. Working as a Managing Broker for Coldwell Banker offers me the opportunity to equip agents with my passion to coach along with the most innovative and cutting-edge education, tools and technology so they can be successful and cultivate many happy customers.

My philosophy is simple
Leadership should not compete with agents.
Leadership should be available, approachable and attentive.
Leadership should always provide agents with the best tools, technology, and coaching.
Leadership should create and maintain a collaborative, supportive, ethical and desirable atmosphere.
Leadership should seek and develop talented agents who work for the benefit of their customers.
If you are interested in starting or growing your career in Real Estate, please reach out to Erin at 941.929.4650.