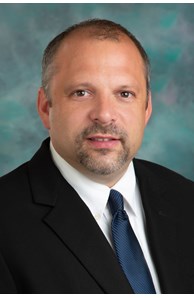 Sales Associate
Phone
Office

Punta Gorda

200 W Marion Ave, Punta Gorda, FL 33950-4415
More about Jeff Albertini
I have spent more than 20 years as a senior manager with home improvement retailers before starting my career as a real estate agent. My hands-on approach afforded me the opportunity to work directly with homeowners, sellers, contractors, and developers, gaining valuable insight into each process. Having received numerous awards for top sales performances at a variety of locations, I decided to take my selling skills and home improvement know-how and apply it to the world of real estate. Customer service has always been my top priority, I believe in a straight-forward approach, focused on communication.
I am a skilled professional with expertise in marketing, presentation, and negotiation. I am an avid user of current technologies and will use it to its fullest extent in order to make the process seamless for you. I will ensure we work together to get maximum results with the least amount of inconvenience to you.
Personally, I have been married for over 15 years, have four children, and enjoy getting outside boating, fishing, swimming, and keeping up with our two dogs. I understand how important a home is to a family and my passion for this will shine through!