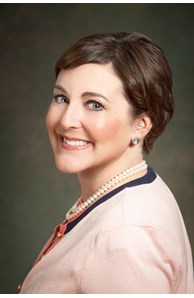 Sales Associate
More about Meagan Somers
WHAT MEAGAN'S CUSTOMERS HAVE TO SAY........
Meagan's passion for helping her customers make good real estate decisions has resulted in repeat business and enthusiastic endorsements from all of her customers.
*"I have worked with several realtors over the years and I never would have thought I would meet a woman that enjoys her job as much as Meagan does.If I could give her a set of wings, I would because she is an angel." - Jim & Sue Motel
*"Let me begin by saying that as an Army Officer, I am not prone to giving undue praise or flattery.....but Meagan was everything that most of the other realtors had come in contact were not." - Herman and Lisette Moore
*"Meagan lights up everything around her not just with her professional abilities but also with her extraordinary personal integrity." - Carol Krugman Maller

AWARDS
2006 - Sterling Society
2005 - International President's Circle
2004 - International President's Circle
2003 - International President's Circle
July 2003 - Top Seling REALTOR (Units) - Pinellas REALTOR Organization
2002 - International Diamond Society
2001 - Inner circle
CAREER STATISTICS
Since Meagan started her real estate career, she has sold more than $43,341,000 in real estate and helped 234 clients buy or sell their homes! Meagan has built her career by assisting friends and family of all of her satisfied customers. Referrals are the "HEART" of her success!!