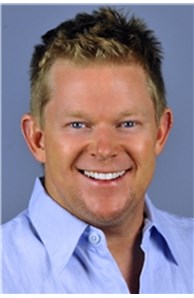 Realtor®
More about Greg Pitts
I live here because I love it!
Born and raised in Sarasota County, being of the third generation in a real estate family, Greg has a unique wealth of local knowledge setting him apart as a Realtor. His grandfather fell in love with this area in the 1960's and began residential developments on and off the water that continued with the help of Greg's father for the next 40 years.
Greg's fervent love of Venice, Sarasota and their barrier islands has brought him back from Los Angeles where he resided for 17 years, enjoying a rewarding career as a professional actor on TV and in Film. He returned to the west coast of Florida, to his roots and the familiar world of real estate to follow in his family's footsteps and because he loves being a Floridian! His experience and knowledge of the area will be a tremendous asset to you when seeking the right buyer for your home or discovering the perfect piece of paradise you desire.
Greg looks forward to creating and nurturing new relationships, taking an earnest and diligent approach, with all whom he has the pleasure of assisting in their real estate endeavors!