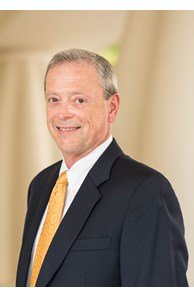 Sales Associate
Connect with James
Awards

International Sterling Society
More about James Brown
There's a reason prospects become trusted clients
A nine-time winner of Sarasota Magazine's "Best in Class" for customer service, James is that truly unique agent, distinguished from so many others. Honest, informed, and deeply savvy, he combines an unmatched dedication to his clients with an abundance of market and regional knowledge, along with a personal love of gulf coast living. As James puts it, "I genuinely believe Sarasota is the best place in the world to live and raise a family. We have the community spirit of a small town as well as the amenities of a major metropolitan area." His positive attitude - along with a special skill for listening to people - enables James to deftly assist clients as they navigate the complex combination of needs, desires, and limitations involved in choosing a home.
Exceeding Expectations
James' low-key approach might surprise you, especially considering his award-winning negotiating skills. But it reflects his conviction that true success comes from helping people discover and find what they really want.
James is a residential property specialist for both Single Family and Condo markets, including extensive experience with foreclosures and short sales, in target areas that include the City of Sarasota and the nearby Keys of Lido, Longboat, Siesta, Casey, Manasota and Anna Maria. He is also a Previews Agent, Coldwell Banker's prestigious designation for agents who have proven uniquely successful with luxury homes sales
Personal Statement
I believe that listening is the first key to providing customer service that's beyond expectations. I strive to understand, which leads to clear communication and a good working relationship between us. I help you strategically, but I never forget that a real estate transaction also involves matters of the heart. I want your decision to look right... and feel right.
Education / Memberships / Awards
BS, Indiana State University
Member, Sarasota Association of REALTORS
Member, Florida Association of REALTORS
Member, National Association of REALTORS
Best in Class/Customer Service, Sarasota Magazine (2005,2006,2007,2008)
Member, Sarasota Chamber of Commerce
Member, Class of 2007, Leadership Sarasota
Economic Development Corporation, Business Climate member and past co-chair for workforce housing sub-committee
Active with Sarasota County Economic Development Corporation's Business Climate Group and Ambassador Program
Family / Community Involvement
Married with two children born 1993 and 1996
Family active in Sarasota Public Schools, Cardinal Mooney High School, and youth community sports
Member, Suncoast Community Church
Volunteer builder for Habitat for Humanity