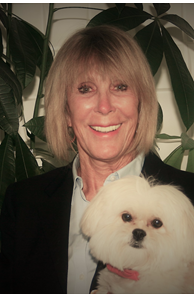 Realtor®
Phone
Office

St Armands

423 St Armands Cir, Sarasota, FL 34236-1408
More about Jane Filosa
HAPPY AND LOVING FLORIDA...

A native Rhode Islander with a brief residency in New York, Jane enjoyed a 30 year career with the now Verizon Telephone Company. and became the first female "outside"technician in the Country climbing telephone poles and erecting telephone booths throughout the city all while raising her daughter as a single parent.
She returned to Rhode Island to help her mother, went to school nights at Johnson and Wales University for Business Management, Providence College for Marketing and Sales and worked full time as a Verizon engineer. She was responsible for the design, construction and function of all cellular/wireless towers throughout the State including Block Island and southeastern Massachusetts.

Jane purchased her first home in the 1980's when banks were skeptical of lending to single women and has since owned many properties. She sold her Ocean State condominium in Riverside in 2008 in fulfillment of her lifelong dream of relocating to Florida.

Presently is a member of the Women of the Moose Chapter #1619 Port Charlotte; served several years on the Architectural Design Committee of the Charleston Park Community Association, Inc., in North Port, Florida.
A former member of Rhode Island Yacht Club, and served on its Board of Directors as Ways and Means chairperson, and did fund raising for the United Way Organization of Boston, Massachusetts. She also served for 14 years as a member of the Board of Directors at Seaview Condominiums in Riverside, Rhode Island in various capacities including President, Vice President and Secretary.

Her interests include architecture, interior design/decorating and traveling to diverse places all over the world exploring the different histories and cultures; her passions are real estate, cooking, wine, golf, cars, and sailing.
Jane lives in Florida with her husband and two Peekapoos, `Gracie' and `Roccoman' .