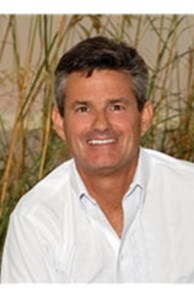 Sales Associate
More about Keith Groesbeck
Personal
I was born in Teaneck ,NJ...raised in Dumont, NJ....summered on Long Beach Island, NJ
I have been married since 1980 to my high school sweetheart. (you do the math). We are proud parents of two great children, Nicole and Keith Jr. . Nicole has graduated from Saint Leo and now is in graduate school. Keith is a junior at the University of Central Florida studing business and finance.
My sports background in high school entailed four years of football and three years of wrestling.
At West Chester State, I played football for 1.5 years and I am still sore from the experience.
I graduated on time with a BS in Management. I was a member of TKE Fraternity Mu Alpha Chapter. Many great friends and wild memories where created.

Education
My grammar schools years were spent at St. Marys in Dumont, NJ. The nuns will never forget those days. (nor will I)
After Catholic grammar school it was time for "public" high school. I attended Dumont High in Dumont, New Jersey... The same school my parents attended.
My college years were at West Chester State in Pa. Many great friends and memories were made. I also achieved a BS in Business Management.
Work History
I worked in the garment business in NYC for some time and then moved to Florida. I spent many years as a representative for clothing companies. I then chose the Real Estate business. My father was a builder and RE investor imparting his knowledge in the industry to me in my youth. This was a perfect career choice. I love what I do !
I was honored after my first full year in the business with the Presidents Circle designation which puts me in the top 7% of Coldwell Banker agents world wide. I have achieved the designation "International Previews Agent" which is the results of numerous million dollar transactions.
I continue to strive to communicate better than anyone else and treat people the way I wante to be treated. This combination plus long hours is the secret to my success.