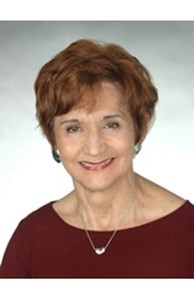 Associate Broker
More about Loretta Friedman
A resident of Sarasota since 1973, I have been selling residential real estate since 1978. There have been many changes in the area and in the industry in that time but the basics remain the same--giving the best service possible to the client in the shortest period of time at the greatest convenience to the client.
Real Estate Experience
I have been selling residential real estate in the Sarasota area since 1978. I believe in specializing in people with their varied needs, be it waterfront properties, golf course homes or condominiums. Changing conditions in our area require constantly going to classes concerning contracts, mortgages and more. This is a very vibrant industry between new developments coming on line, new roads being built and a skyline changing every day.
Formal Education
B.A. Degree from Elmira College, Elmira, New York
Broker's License since 1978
G.R.I. Designation
Personal History
Raised in Rutherford, New Jersey, I attended Elmira College, Elmira, N. Y. from which I spent my Junior year abroad in France. I also lived and worked in New York City before relocating to Sarasota in 1973.
We raised our two sons here who have both attended Sarasota schools.
Married and now the proud grandmother of two little boys.
Real Estate Philosophy
Giving the client the best service possible is how I conduct my real estate business. That means really listening to the client and constantly asking questions about what the client wants and needs and can afford. Then comes selecting the appropriate properties, usually followed by asking more questions!

Giving the best service possible to my clients is my everyday goal--by really listening to their needs and by being in touch through all the details to a successful closing.