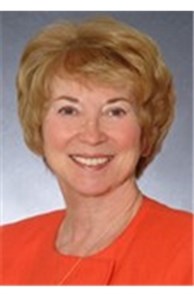 Broker Associate
I love selling Real Estate!
More about Peggy Lewis
Credentials


Past Member International President's Circle, President's Elite and more
Broker's License
In my 19th year selling real estate
In the past served as Asst Mgr to 5 office simultaneously: Taught new agents--if you are going to do it, do it right!
Bachelor of Arts Degree (B.A) from Indiana Central University: Magna Cum Laude
Taught Biology in the Indianapolis Public School System
Certified Team Architect
Taught & Consulted on how to "Redirect Corporate America"
Teach "How to Deal with Difficult People"
Owner/Instructor Global Relationship Centers, Inc.
Taught "Understanding Yourself & Others"
Taught parenting course: "Redirecting Children's Behavior"
Taught team building course: "US Attitudes"
Former co-owner and Chief Operating Officer for Investment Company dealing in Commodity Futures
Former High School Biology Teacher
Real Estate Philosophy


No surprises at the closing table!

I am a firm believer in creating expense sheets at every stage of negotiation so that the seller always has a good idea of what the bottom line will be.

Houses sell themselves!

No pressure sales. . . my job is to help the buyer find the right house for them and not stop until that is done.

Manage the transaction after the sale.

Selling the house is the easy thing. Making sure it closes requires monitoring the transaction carefully at each phase!

For Sellers: You expect service and I understand that! My job is to get your house sold and for the best price possible, whatever it takes!
Personal Bio


Married to H. Kent Lewis, partner in real estate too!
5 children
18 grandchildren, whom I "love to pieces"
Moved to Florida from West Lafayette, IN
Love to sing at the Cathedral in Venice, FL
Love to read in the quiet hours of the early morning
Love to walk the beach, watch for dolphins and look for sharks teeth
Have met some wonderful customers who are now my dear friends
Areas of Expertise


Waterfront--Look for 4 features:
# of bridges to Intracoastal Waterway (ICW),
Depth of navigable water at dock and enroute to ICW,
View of water from homesite,
Nearest access to beach,
High end properties
Venice, Nokomis, Osprey, Sarasota, Manasota Key & Other barrier islands
Englewood, Rotonda, Placida, Cape Haze
Gulf Cove, Port Charlotte, Punta Gorda, North Port