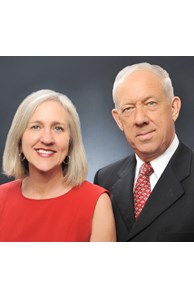 Sales Associate
More about Rebecca St. Pierre
Community


As real estate professionals, We understand the true value of our community.
We proudly support our local charitable organizations through our participation in Coldwell Banker Residential Real Estate CARES. Since 2001, Coldwell Banker Residential Real Estate CARES has donated over $1.5 million to a wide array of non-profit educational, health, welfare, environmental and cultural arts organizations. Since 2003, we've sponsored 12 Habitat for Humanity homes statewide, with several more in progress. This initiative continues to position Coldwell Banker as a leader in support of this truly worthwhile organization.
We personally participate in many local and international charities, including SPARRC, Heifer International, Living Waters, American Cancer Society and others.
eMarketing Advantage


Coldwell Banker Residential Real Estate is part of the largest full-service residential real estate brokerage in the U.S. and on the Internet . We have the relationships and the resources necessary to provide unprecedented global exposure for your property.

www.stpierreandstpierre.com - our personal website
www.FloridaMoves.com – Florida's leading real estate company.
www.coldwellbanker.com – Our award-winning, national brand website.
www.Realtor.com – The most-visited real estate website on the Internet.
www.Google.com – The world's leading search engine.
www.Trulia.com – One of the fastest growing real estate websites.
www.NYTimes.com – Reaches over 25 million viewers monthly.
www.homes.com
www.yahoo.com
www.fl.living.net
worldproperties.com

St. Pierre & St. Pierre - When Your Family Matters Most


Choosing the right real estate professionals to help you sell your home is a very personal decision. You'll want to consider qualifications and experience, but most importantly, you'll want to select a team you can count on, feel comfortable with and trust. You'll never meet a more top-notch team of Realtors than Frank and Rebecca St. Pierre. Because they have accumulated over three decades of combined real estate marketing experience, the St. Pierres possess the knowledge and skills to smoothly handle every detail. You can count on Frank and Rebecca to help make your next move successful, not stressful.
Professional Background


Frank St. Pierre
1965 Graduated University of Maine
1965-1985 U.S. Navy
1973 MBA in Business Administration
1986 Real Estate License
Rebecca St. Pierre
1981 Graduated Furman University
1983 MM and MME from Florida State University
1983-1987 Secondary Educator, Florida Public School System
1987 Real Estate License
Service areas and Specialties


Frank and Rebecca work primarily in the Sarasota and Bradenton areas, but also have significant experience in the Venice and Englewood communities and in south Hillsborough County.
Personal Information

Frank and Rebecca have 2 children who are or have been enrolled in the Sarasota Public Schools. Rebecca is active in volunteering in the school systenm and is very well versed in both public and private school related issues.