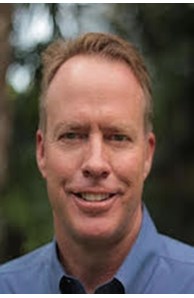 Realtor®
More about Robert Livengood
Livengood and Coldwell Banker Residential Real Estate


As licensed Realtors, we choose the company with which we would like to be associated. For the same reasons I chose Coldwell Banker, I believe you as a Seller and/or Buyer should also make that choice:
The largest and best marketing platform in real estate
Our properties are displayed on 900+ websites to over 16 million buyers daily
The #1 most visited brand on the internet
The #1 residential real estate brokerage in Florida
International brand in 50 countries with 85,000+ associates in 3100 offices
Our property listings are translated into 19 different languages in 95 countries
Our rapid response technology enables me to respond to online inquiries quickly.
92% brand recognition and a trusted business since 1906
Livengood and Sarasota


Robert Livengood's love of Sarasota along with his vision and passion for renovating houses has brought him full circle from previously a Realtor in Pennsylvania to Coldwell Banker Residential Real Estate in the community he has known and enjoyed since moving here in 1998. Since 2000, he has personally bought, renovated and sold homes in the Southgate neighborhood and the West of Trail neighborhood where he currently resides with his wife Kim. Their daughter Willow lives in Philadelphia & attends Drexel University. With Livengood's affection for Sarasota, his bright attitude, and his belief in customer service first, he makes the home buying and selling process an overall positive experience.
Education and Affiliations


BA in Communications, Temple University, Philadelphia
Member, Sarasota Association of Realtors®
Member, Florida Association of Realtors®
Member, National Association of Realtors

Testimonials


"After my mother passed away, Robert helped us get her house ready for sale and guided us through the proper pricing strategy. Being that it was vacant and the home I grew up in, it was a difficult process for me, but he went above and beyond by constantly checking on the house for us as we were not nearby. We were very happy to have listed the home with him."
Irene Muth Soucy
"Livengood was great guiding us through the entire buying process as first time buyers. We ended up buying new construction and felt very comfortable with him. He also sold a property owned by my father's family and made great recommendations as to how it should look for showings, which really helped secure a buyer in a timely fashion."
Michael Yates