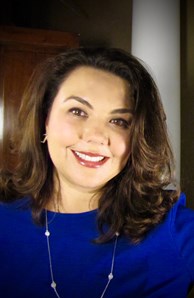 Realtor®
More about Tricia Battin
Getting to know your Realtor . . .
In 2000, Tricia left Northern California to raise her family in Sarasota. Having grown up in a military family, she has experienced relocating several times and learned to navigate life in a new place, and sometimes in a new country. Of all the places she has lived, Sarasota offered the right combination of a hometown feel and international culture.
Having lived, both "West of the Trail" and East of 75 for over a decade, Tricia has gained local insight to the many types of residential opportunities available throughout Sarasota. As a full-time licensed Realtor® affiliated with Coldwell Banker Residential Real Estate, she brings incomparable professionalism, trustworthiness, and accountability for her customers.
Education and Customer Service
Tricia has a Bachelor of Science in Communication with a concentration in emerging media and marketing.  Her career started with sales and sales training for a management company in California before relocating to Sarasota, FL.  Once in Sarasota, Tricia took the opportunity to immerse herself with getting to know the area by taking a position as Commission Liaison for the City of Sarasota City Commissioners.  She spent her time working with city residents, community leaders, and communicating between City, County, and State officials.  Her time at the City of Sarasota has given her a sense of pride in community as she has seen both public and private development projects blossom over the years. 
Community Pride
Tricia has taken her own experience to help her neighborhood community.  While living near Phillippi Estate Park, Tricia collaborated with her fellow neighbors to successfully persuade Sarasota County Park officials to add a playground space for young children and toddlers.  She further donated her time to assist her homeowner's association with developing and managing a consistent communication system for their full-time and seasonal residents.  She has volunteered time to both of her children's schools.  Her children have been enrolled in Sarasota's private, public, and charter schools as they have transitioned through elementary, middle, and high school.
She understands the values of service, loyalty, honesty, and integrity. With those values and her life experience, Tricia is uniquely responsive to the moving and relocating needs of her clients.  Her background in communication and marketing, along with her partnership with Coldwell Banker, gives her customers access to her dynamic sales and marketing strategies. 
Member of the National Association of Realtors®
Member of Florida Realtors®
Member of Realtor® Association of Sarasota and Manatee
USAA Member since 1995