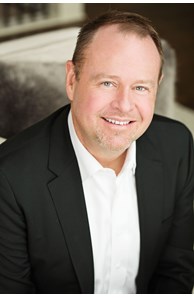 Sales Associate
More about Daniel Burns
After enjoying a successful career in corporate leadership roles, Daniel Burns has brought his passion for serving others, developing business, marketing and generating sales to Coldwell Banker as a Principal of The Barsky Group. Daniel is playing a key role in the growth of both The Barsky Group's influence in the Atlanta Real Estate Market and the Group's focus on general real estate services and Builder Services in Georgia for Coldwell Banker.
During Daniel's 26 year career of corporate executive management, he has led thousands of employees, helped advance the careers of hundreds of managers at all levels, developed business strategy, and negotiated sales and operations contracts worth over a billion dollars. He has held key roles for great organizations such as LVMH-Moet Hennessy Louis Vuitton, Hot Topic, Walmart, Goodwill, Scrubs and Beyond and Scholastic Book Fairs. Daniel has successfully leveraged this background into the Real Estate Industry, bringing along his expertise and commitment in serving others and fulfilling the needs of his clients.
Professionalism. Dedication. Passion. Accomplished Negotiator. Commitment to His Clients. These are the hallmarks of a Daniel Burns real estate experience.