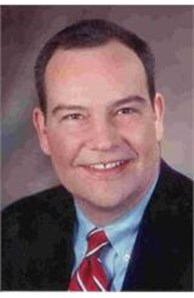 Sales Associate
Phone
Office

Intown

1370 N Highland Ave, Atlanta, GA 30306-3354
Connect with Nelson
Designations
e-PRO Internet Professional (e-PRO)
More about Nelson Brown
Here's What Clients Are Saying...
"Great negotiator" "Optimistic" "Can-do attitude" "Honest" "Knowledgeable" "Makes the process fun" "Attention to every detail" "Exceptional follow-up" "Sold in two weeks!"
Nelson Sold Mine!!!
Dear Nelson, I want to thank you for the outstanding job that you did as my realtor selling my home. From the moment that you agreed to be my realtor, you did a thorough job of assessing the house to determine what needed to be done in the way of repairs or cosmetics to make the hosue its most saleable. Your attention to every detail inside and outside my home showed your expertise as a realtor who knows what buyers are looking for and what specific extras help to sell a home quickly. Your knowledge of my neighborhood also added an extra thoroughness to preparations to sell this house. I appreciated your contacts who were able to assist me in carrying out those tasks, such as painting inside and outside, cleaning the yard and basement, and hauling away items that I no longer needed. These individuals did excellent work and certainly helped me to prepare more easily for selling my home. Your follow-up from the beginning through the final sale was exceptional. You always made yourself available for my questions and concerns, and made me feel that I was a VIP on your client roster. You kept me informed of each step along the way to the final sale. Your honesty, sales and negotiating skills, and knowledge were outstanding. The paperwork was handled smoothly and I always felt that I was in capable hands, particularly since I was out-of-state during the sale. Thank you for a job well done. You are the top realtor in your field as far as I am concerned, and I would not hesitate to recommend you to other potential clients. If you ever need a reference, do not hesitate to give my name, or let me know what I can do to assist you. Thanks again. Sincerely, John E. Phillips Lavista Park resident since 1969 Dear Nelson, Rachel and I would like to thank you for the great job you did selling our house and assisting us in buying our new house. We appreciate your great advice on staging and preparing our house for sale. Without your guidance, we are certain we would not have gone under contract within two weeks of going on the market. We were especially happy with how we were positioned while we negotiated with both our buyers and our sellers. As you know, I am in the software business and I negotiate regularly with a variety of businesses. You may not know that before we decided to sign with you for our last move, we spoke with quite a number of other agents. It wasn't that we were unsure of you, but more that we wanted to see what the market had to offer. The main reason my wife and I chose you as our agent was because you were a great negotiator when we bought our first house from you. We learned then that you have a history of selling a lot of property. In my job, I see a lot of business people sell things and conduct business, so I am pretty critical of business performance. The four main things that I look for in an agent are honesty, experience, sales performance and negotiating skills. Your process was clear and methodical. The paperwork was flawless. We avoided so many burdens because of your advice. So, when I say that you do a great job, you've earned it. I promise you, if I thought I could do a better job, I would sell my property myself. I can easily say that my agent is one of the best in my area, if not the top agent. We cannot thank you and Craig enough for your dedication and exhaustive search for our new house. We are delighted with our fantastic house in the neighborhood of our dreams. Plus, we are happy to have you as a neighbor. We recommend you when we have the opportunity and if you ever need a reference, just holler. Best Regards, Rachel & Jonathan Logan Sale of Woodland Hills house Purchase & sale of Lavista Park house
Business Strategy
FOR HOME SELLERS: Nelson's listing & marketing strategy is geared toward sellers realizing more money. Nelson takes carefully chosen listings, pays close attention to each, and sells every one! Focusing on specific listings enables Nelson to generate a HIGHER SALES PRICE for his home sellers, and sell their homes MUCH FASTER. FOR HOME BUYERS: Equally, Nelson works with specific buyers, so that they receive the highest degree of attention and service. Nelson's philosophy is to be your REALTOR for life, and therefore strives to financially plan your housing/investment needs for the long term. The goal is to purchase the space you require while securing the greatest potential for future appreciation. Call or E-mail Nelson now!!
Career Achievements

Over $40 Million in Sales!
Multi Million Dollar Producer Since 1983
Phoenix Award Recipient
Life Member Million Dollar Club
Agent of the Year Award Winner
Coldwell Banker Rookie of the Year 1983