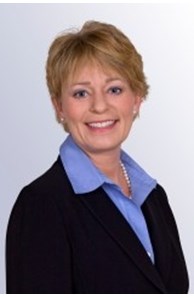 Sales Associate
More about Angela Thomas-Zalesky
THE MILESTONE STRATEGY
Getting what you want, in a reasonable timeframe, with the least amount of stress. Clients simply want...exactly what they want. I listen, evaluate your needs and clearly articulate what success means to you. I identify the specific marketing activities that lead to our goal, and schedule the appropriate milestones, which will measure progress and guide our decisions. This is the focused approach I use with each transaction in real estate. By establishing and evaluating the major milestones, nothing will be left to happenstance. With the specific marketing activities of every transaction represented by milestones, I can deliver the highest level of service. These milestones measure our progress and enable us to make any necessary adjustments to achieve superior results in a timely manner. As my client, you will always be in a position to evaluate our progress.
EXCEPTIONAL SERVICE
Superior results require superior delivery capabilities. Once we have defined the Milestone strategy, my service to you goes beyond this, to act as your true representative. To place your interests above those of all others. Even my own. As your agent, I will accept the responsibility of your trust. This is the difference between average service and exceptional service.
BEYOND "SATISFACTION"
Understanding your expectations upfront, agreeing to the definition of results, and creating milestones for evaluation, accountability, and feedback with weekly updates allows me to proactively serve you with a collaborative tool that produces results beyond simple satisfaction. As you agent, my value to you will be clear.
AFFILIATIONS

Atlanta Board of Realtors
Georgia Association of Realtors
National Association of Realtors