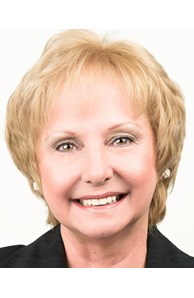 Sales Associate
The Real Estate Expert!
More about Cindy Pocali
Since 2005, Cindy has brought to her clients her proven talent in sales, staging, housing rehab, marketing and design, and a commitment to excellence. She has more than earned the respect and admiration of the Douglasville real estate community. Agents always look forward to transacting business with her because of her integrity and fairness. Her clients hold her in equally high esteem. She is well known for her loyalty and dedication; always putting their needs first and fiercely negotiating on their behalf.
Her past work history includes working for over 26 years for Swissair Airlines, plus a stint as Executive Director of Economic Development for the City of Douglasville with a goal of bringing more companies and jobs to the community. Her spirit of service is illustrated in her 10+ years of service to the Girl Scouts, 5 years serving the West Georgia Board of Realtors Executive Board, a member of the Cultural Arts Council of Douglas County Executive Board and President of the Grace Lake HOA Board for 4 years.
Cindy is eager to put her real estate expertise to work for you!