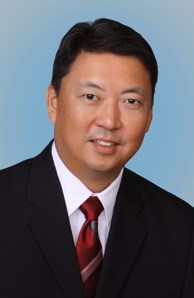 REALTOR-ASSOCIATE®
Lic#: RS-78059
Email

scottk@cbpacific.com

Phone
Office

Leeward

98-211 Pali Momi Unit 411, Aiea, HI 96701
More about Scott F. Kusuda
Personal Background
Scott was born and raised in Pearl City. He graduated from Pearl City High School. He currently lives in Aiea and is married with two children. He enjoys traveling and spending time with family and friends.
Professional
Currently teaches at Pearl City High School and has been with the Department of Education for 17+ years. He graduated from the University of Hawaii with a Bachelor's in Education and from Chaminade University with a Master's in Psychology. Scott began his career in real estate through his interest in investing. He has been doing real estate since 2016 and enjoys every moment of it.
Client Support
Scott believes in getting to know his clients on a personal level and determining what their needs and wants are. This is the most crucial step in the entire process of buying or selling a home. After gathering facts, Scott and his clients collaborate to make the best informed decision as possible. He believes in being patient when buying or selling a home. His "no rush" attitude prevents clients from making bad decisions due to being pressured or rushed. He believes this is going to be the most important purchase or sale of a life time and wants the buyers or sellers to be comfortable with the decision that they make.