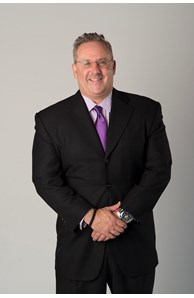 Managing Broker
Email

andy.shiparski@cbexchange.com

Phone
Office

Gold Coast

676 N Michigan Ave Ste 3010, Chicago, IL 60611
Designations
Certified Negotiating Specialist (CNS), Residential Construction Certified (RCC)
More about Andy Shiparski
Business Philosophy
As managing broker of the Gold Coast office, Andy offers a supportive, creative, educational, and productive atmosphere to affiliated agents. He has an "open door" approach and is willing to offer help to every independent agent that they can use to achieve their business and personal life goals.His astute understanding of the marketplace and creative thinking help empower affiliated sales associates to successfully complete transactions and enable them to have confidence, conviction and peace of mind. Sales meetings and weekly professional development sessions can add value to affiliated sales associates and can keep them at the forefront of the market. Andy is a firm believer in being a non-competing manager and focuses his time and energies on offering assistance to affiliated agents.
One of his core beliefs is creating an experience that cannot be found elsewhere. He understands real estate is a relationship and service based business. He strives to garner the respect of his peers while providing a culture and atmosphere based on respect and team work.He believes in accountability and assisting others to reach higher levels.
Andy's proficiency in marketing and technological efforts span every medium allowing him to offer assistance to the independent sales associates to constantly improve and keep them updated with the ever changing market and technology.As an additional value to the affiliated agents, Andy attends professional development seminars and meets with vendors and educators to implement development programs to help enhance agents in their day-to-day business.
Agents affiliate with Coldwell Bankers' Gold Coast office for several reasons; in large, the leadership skills Andy possesses, his knowledge of top trends, statistics, social and print media. Andy is also an expert in the Multiple Listing Service, digital photography, and various other real estate related outlets.
Personal Background
Andy brings over 28 years of real estate expertise to Coldwell Banker's Gold Coast office. His comprehensive background in the industry includes 20 successful years of selling real estate and being recognized annually as a top producer at his company and association. He served as Executive Vice President of Residential Sales at Sudler and served as President of the Chicago RELO Metro Group. Combining his experience with his passion, creativity and straightforward nature allows him to serve his affiliated sales associates and staff. One of his daily goals is to inspire and encourage everyone he encounters. He holds himslef to the highest of standards and expects the same from everyone in his office, He is committed and invested in both their professional and personal growth. Andy is an avid athlete and philanthropist and supports many causes and charities, notably, the Junior Diabetes Research Foundation. He currently lives in Lincoln Park with his daughter.
Awards And Designations
Position: Managing Broker
Working In Real Estate Since: 1988
Certifications: CRS, RCC
Affiliation: Chicago Association of Realtors, Illinois Association of Realtors, National Association of Realtors, Old Town Merchants, West Central Association, Near South Loop Organization & West Loop Gate Organization

Testimonials
"I don't think there is a single word in the dictionary that, by itself, could even come close to properly describing what it has been like to work for someone like Andy M. Shiparski. He is the perfect balance of everything you want your managing broker to be: incredibly knowledgeable about the business inside and out, a leader who sets the example day-in and day-out, well-respected by everyone in the business, personable, available to always answer any questions you may have or to give a different perspective on how to handle something, driven, understanding and compassionate, a true coach that will do whatever it takes to help you succeed and get the most out of your business, fun to be around and enjoys what he does, and so, so much more : he truly envelopes everything anyone could ever want out of their managing broker.

Andy is the sole reason I came over to Coldwell Banker, and it is by far and away the best decision I have ever professionally made. I was happy where I was at before I moved over to Coldwell Banker, but after a single meeting with Andy, I realized what I had been missing out on and the decision was instant for me. Ever since I have come here, not only has my business gone up quite considerably, but the amount I have learned (and continue to learn) about this business from Andy has been invaluable to me and my career. He has given me the edge I needed in this business to succeed not only today but for many years to come, and for that I am incredibly grateful. For the first time in my life I can honestly say that I love doing what I do every single day, and I owe a big part of that to Andy. He has helped me achieve my goals and continues to challenge me to get the most of out myself and my business — I couldn't ask for anything more out of someone. The best part about working for Andy l is that you can tell he is passionate about what he does and he loves helping everyone succeed. It is apparent that this isn't just a job to him, and for someone like myself, I really appreciate and admire that. You can tell when someone truly cares and everyone in our office knows he is the gel that keeps everything and everyone together. He makes coming to work every day enjoyable and the results are apparent not only in our numbers, but in the atmosphere of just being in the office around everyone — we work as a team here and we have fun doing it. It couldn't get any better.

I am tremendously thankful for getting the opportunity to work with Andy M. Shiparski these past few years and couldn't be more excited to see what the future holds."  David J. Faber
"Andy M. Shiparski is in a class of his own. I have been working as a real estate professional for the past 10 years and have worked with 3 managing brokers and can honestly say I wouldn't have seen my success blossom into a "top producing" agent without the help of Mr. Shiparski . Whether he is guiding you through a step to make you a better agent he is also been a fantastic Life coach that continues to make the people around him better on a daily basis. His knowledge, persistence, focus, leadership and experience is contiguous. Andy deeply cares about your goals for your business -year in and year out- and any and all life goals you share with him as well. Andy really listens and cares about your needs and his experience and knowledge is invaluable! I can't say enough positive things about how helpful and responsive Andy has been whenever I would need someone to bounce ideas off and or make sure that I am working within the standard of best practices for each and every client. I can honestly say without any hesitation that Andy M. Shiparski is the best of the best when it comes to the managing broker role within the Chicagoland area."  Patrick J. Natale
"I think people should know what a great managing broker Andy M. Shiparski is. Andy was one of the biggest reasons for me coming back to Coldwell Banker and he is THE biggest reason for me staying at Coldwell Banker and I wouldn't think of going anywhere else as long as Andy is my managing broker. I've worked at three other brokerages and Andy is by far the best broker that I have work with and have seen. He deeply cares about all of his agents and not just the high volume big producing agents.
He also genuinely cares for each of his agents on a personal level and not just as real estate professionals. Andy is always there for me and I feel comfortable asking him for advise and guidance. He's very approachable and at the same time he will tell me when I'm wrong or not doing something the correct way. He goes way above anything that I have experienced in my 10 years of selling real estate. He runs our office in a way that is fun to go to work every day and helps me enjoy what I'm doing. He always has a positive outlook and this rubs off on everyone in our office. I can't thank Andy enough for helping me grow my business and for providing me the life that I live. He's not only a mentor but he has grown to be a great friend. I hope he gets the recognition that he deserves and I know everyone in our office feels the same way as I do." Chris Bauer
"Andy M. Shiparski has always gone far and above to help, guide and lead the agents of the Gold Coast office to be successful. His willingness to always listen and help no matter the situation demonstrates his leadership. He has the ability to make those around him better. People trust him because he is genuine and makes a connection with each agent which is not easy to do. Over the last few years he has worked hard and has managed to create an office that people want to be a part of. He does it in a humble way that puts the agents first before anything else. His leadership is demonstrated through example and is not one to take credit for anything he does. The Gold Coast office ranks near the top within the region and it all starts with Andy and his leadership."  Naseem El-Barbarawi
"With an open door policy, Andy M. Shiparski is always flexible with his time and willing to accommodate any questions. He is dedicated to finding the best solutions to the toughest problems. I never doubt that he has my best interest in mind. He is the first person in the office and the last one to leave. He is tireless in his approach and is committed to creating the best possible work environment. Not only is Andy a great educator, he is a true leader as well. It is a real pleasure working with him." Hunter Andre
Andy M. Shiparski is a manager extraordinaire. Yes, he is a great manager, but so much more. Andy cares for his agents with passion. He wants us to be very successful at our business, but it has to be intertwined with success in all parts of our lives. Working with Andy allows us a balance in a way that works for each of us. I respect and admire him more than any other manager I have met...and I have been around for a long time! I consider myself blessed to be part of his family." Pam Sullivan
"Andy is always there for me!" This extraordinary characteristic is so important in management. In these challenging times the agents need to know that they have the full support of their manager along with his sage advice when the deals get complicated. The fact that Andy will actually meet a stressed out client when there are issues is remarkable. I have experienced this first hand since joining Coldwell Banker Gold Coast last January and have tripled my earnings since 2010." Meladee Hughes