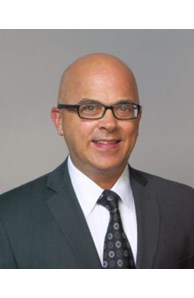 Broker
Email

bryan.eugenio@cbexchange.com

Phone
Team
Office
More about Bryan Eugenio
Sweet Home Chicago
Bryan moved to Chicago in 1983 from Grosse Pointe, MI after graduating from University of Michigan with a B.S. He fell in love with the city and all the unique opportunities that it offers and he has been here ever since. Bryan has an insider's knowledge of a city that has so many different neighborhoods and living environments to offer. He knows his market and has a special knack for finding just the right home for buyers. He is an expert in selling properties as well and his philosophy is if it's priced right, it will sell. He gets the best price possible for his sellers.
"Hands On"
Bryan is a "hands on" realtor and his clients' number one resource for all aspects of their transactions. His approach to buyer & seller representation is very thorough and he is available every step of the way. He is also an expert negotiator. Bryan loves selling real estate and as a result his clients are so satisfied that 95% of his business is now referral. In addition, he and another agent Jim Humes have founded the real estate team, "Hands on Chicago" and have found that when experienced, competent realtors combine their resources, they are better able to serve their clients.
Testimonials
Lexy - Monday, December 21, 2015
"Thank you for going the extra mile with this sale and for dropping by the bldg MANY times day or night w/ little to no notice to facilitate Gabriel related projects or to pick up paperwork or whatever - all to make it easier on me. I appreciate and thank you for your great service as my realtor! Be well and happy holidays to you!"
Joanne & Brian - Tue, Nov 3, 2015
Subject: Re: Miracles Happen
"Woo Hoo. I don't believe it. Thank you guys. Great job.
PS I still don't believe it. Will wait for the wire :)
Thanks- we had a great team. Will recommend to others when there is an opportunity."
Rob - Saturday, September 19, 2015
"Thank you Jim and Bryan for all of your efforts. Great job! I will be recommending you both to any friends or colleagues that are looking to buy or sell."
Michael & Jessica - Monday, March 24, 2014
"Bryan – we just wanted to thank you again for going way above and beyond the normal 'call of duty' on this one (as you always seem to do). Thanks again –we're very fortunate to be working with you."