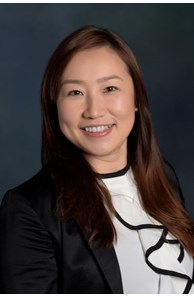 Broker
Email

christina.cajudo@cbrealty.com

Phone
Office
About Christina
Connect with Christina
Designations
At Home with Diversity Certification (At Home w/Diversity), Certified Rental Agent (RENT), Military Relocation Professional (MRP), Pricing Strategy Advisor (PSA), Real Estate Negotiation Expert (RENE), REALTOR National Association of REALTORS (NAR)
Languages other than English
Japanese
More about Christina Cajudo
Northshore Real Estate Connection 
Christina is a Highland Park resident and Real Estate Broker, specializing in the Northshore, including Chicago Northwest Suburbs Real Estate Markets. Christina joined Coldwell Banker Realty, after years of searching, she found an office that shares her values in business, integrity, quality, and professionalism. Previously, she worked as a translator (fluent in English and Japanese), health care professional, and in client service for the airline industry. With her experience, Christina listens and attends to her client's needs and is an expert at finding desirable properties.    
Selling and Buying with Christina 
Christina's focus is always on her clients' needs and lifestyle, and she quickly solves any concerns with the utmost urgency. She is committed and tough when it comes to negotiation. Her honest and compassionate approach earns her repeat clients. If you are looking for a first home, investment properties, downsizing, or moving locally or internationally, Christina can help. 
Christina lived in Hawaii, East Coast, West Coast before settling in Chicagoland. She recognizes the frustration of price shock when moving from out of the area, and she also experienced how challenging and stressful moving can be. Her goal is to make clients' purchase and selling transactions as smooth and as stress-free as possible. 
Her marketing plans are thorough and effective, with great attention to detail. Knowledge, creativity, and knowing how to advertise and promote your property are required when selling real estate. As a Real Estate Broker with Coldwell Banker Realty, she uses innovative technology and a comprehensive market plan to tackle today's complex market. To market your home successfully, she will build a marketing plan designed to sell your competitively priced home in the shortest amount of time and with the least amount of frustration for you. Christina will also advertise globally, nationally, and on a local level by utilizing the power of the Coldwell Banker brand to reach a maximum number of potential clients.  
Get to know Christina Personally 
Christina was born in Japan, and then she lived in Hawaii, East Coast, West Coast before settling in Chicagoland. Outside the office, she enjoys outdoor activities with her husband and two fur-children, golfing, photography, arts and crafts, and searching for good recipes. She is also a Realtor who speaks Japanese!  
クリスティーナ・邦江・カフド  リアルター、不動産ブローカー 
日本で生まれ育ち、航空会社勤務、そして医療機関で経験を積んだ後、現在リアルターとして住宅売買と賃貸仲介のお手伝いをしております。お客様には満足する購入をしていただけるよう、吟味した上慎重に検討したいだたくよう心掛けております。住宅売買の際には個人のニーズに合ったプランと、お客さまに不動産という高額な商品を安心してご購入いただくため、ローンや保険、税法などの知識を身につけ、お客さまの不動産購入以外の疑問解消も行えるよう努めております。過去に成約されたお客さまからは、お知り合いの紹介をいただくこともあり、厚い信頼を得ることを目標にお仕事をしております。やっと念願だったトップエージェントに選ばれたのも皆様のご協力のおかげです。ありがとう御座います。 
プライベートでは、優しいご主人と2匹の愛犬を連れ、遊歩道のウォーキング、自然に囲まれてのハイキングを楽しむ他、趣味ではフォトグラフィー、ジュエリーメーキング、世界各国の料理レシピや健康食の創作にも挑戦しています。