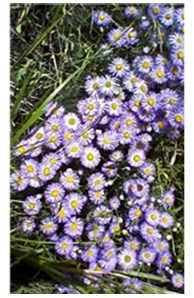 Broker
Email

Lori.Stiff@cbexchange.com

Phone
Office

Winnetka

568 Lincoln Ave, Winnetka, IL 60093-2353
More about Lori Stiff
Lori A. Stiff - Realtor
Lori Stiff brings to Coldwell Banker over 20 years business experience, most recently with Starbucks Coffee Company. She has a diversified background in operations, finance, marketing and real estate expertise. Lori will partner with you in her unique consultative approach to ensure that you are receiving the best possible information and implementing it successfully. Lori works with buyers to find the home that fits both their financial and lifestyle plans. In addition, she assists sellers to maximize their value and aggressively markets their home online and in print to appeal to the largest demographic of buyers. Her main goal is to exceed your expectations. As a Realtor, Lori serves buyers and sellers in the following North Shore communities: Winnetka, Wilmette, Kenilworth, Glencoe, Highland Park, Northbrook, Deerfield, Glenview and Evanston.
Marketing Your Home - The "WOW" factor
Lori is skilled in using a variety of marketing and advertising techniques to effectively sell your home. In addition to the traditional practices of showing the home, open houses, direct mail, and print advertising, Lori is focused on online marketing. Today's home buyer is primarily using the internet to search for their dream home. In this market almost 100% of first showings take place on the internet. Lori makes sure that your photography, copy, video and other resources such as staging, are utilized so every potential homebuyer gets that "wow" first impression. Your home will be given prime positioning on Trulia, Zillow, Realtor.com, Yahoo, Redfin, Coldwell Banker (National and Local which receives over triple the online views of ANY competing broker) and over 60 more sites. This gives your home the highest level of exposure, which will draw in buyers and increase showings of your property. Lori is entirely committed to selling your home and will keep you up to date on the progress of your home sale. She believes that communication is the key to a successful working relationship.
Buying on the North Shore - The "Lifestyle" Approach
Lori understands that while there are basic components to a purchase decision such as price, location, etc; there is also an "emotional" component to the purchase as well. She will help you take a personal inventory of what things are truly important to you and your family. Do you want to be close to town and the train? Or do you want to be in a more peaceful, quiet location? Today's lifestyle calls for being able to prioritize what are must haves and Lori can help you define the lifestyle you and your family are hoping to buy. She will listen closely to your needs and make sure your time is valued. As a a resident of the North Shore, Lori knows first-hand what each community has to offer. She will be your advocate every step of the way.
Education and Training
Lori has an MBA in Finance and Marketing from Boston College