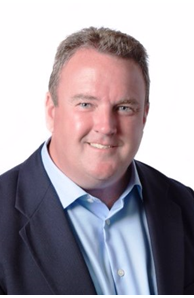 Realtor® Associate
Email

mattmaloney@cbexchange.com

Phone
Office

Highland

2166 45th St, Highland, IN 46322-3742
More about Matt Maloney
About Matt Maloney Munster Area Real Estate Agent
Real estate agent, Matt Maloney is a hands on, diligent and available guy who will go the extra mile to help you buy or sell. He is a 20 year resident of Munster in Northwest Indiana who knows how to put together a deal. In 2015, he ranked #2 in Munster and #29 in sales for Lake County IN. In 2014 Matt had over $8 million in sales. Call or text Matt today and start moving tomorrow!
Matt Maloney is a 20 year resident of Munster located in Northwest Indiana. After 22 years as a commodity broker at the Chicago Board of Trade he made a very successful transition to real estate broker for Coldwell Banker in Highland IN.
He is involved in the community as a member of the Chamber of Commerce, Vice President of the Muster Booster Club and has devoted years to coaching local youth.
Matt takes full advantage of the recreational opportunities available. He loves to run, water ski and golf.
Matt is a great resource for commuters with his 20 years of commuting experience.
Matt Gets Results
#2 agent in Munster sales 2015
#29 agent in Lake County IN sales 2015
$8 million in sales 2014
Why Buy with Matt?
Price
When buying a home the first factor in price is determining what you can afford. I will help you find a lender who understands how to put together the best loan package for you. You can use the loan calculator on this site to determine your payments. Once it is determining what you can and want to pay, I will work tirelessly to find you homes in that price range. I will not show you homes that you can not afford.
Location
Having lived in the area for over 20 years I can help you find the house you want in the area you want. There is lots of information on this site to help you find out about the local towns and the schools in those towns.
Selection of Homes
When it comes to finding you a home you can search from every page on this site to find your dream home. I will also use all of my contacts both in and out of the real estate industry to make sure you have the best selection of homes available. If there is a home for you I will help you find it.
Once you have found the home you want I will help negotiate the best deal possible, help you secure financing, recommend inspectors and service providers to help protect you along the way and successfully close.
Why Sell with Matt?
When selling a home in Northwest Indiana consider that Matt Maloney knows the area, Matt knows the business, Matt produces results and he goes the extra mile to make sure he gets the job done.
Matt chose to associate to Coldwell Banker because of the immense marketing power it offers sellers. Coldwell Banker offers sellers the best Internet marketing in the Industry, a national reputation and reach combined with a large local presence.
Matt provides bi-weekly advertising with social media marketing to make sure you get the absolute maximum exposure for your property.
Determine Your Home's Value
Request Market Value Report
Marketing Your Home
Selling a home in Northwest Indiana takes a well thought out game plan. We have just that ready to list your home.
Discuss the time frame for your move
Determine the market value of your home
Calculate your equity
Estimate a market time based on current real estate conditions
Discuss various ways to increase your equity- staging, inclusions, improvements
Actually list your property on the MLS and Internet sites
Market your property through ads, promotions and enhancing basic sites
Provide feedback on showings and competition
Negotiate offers
Handle post contract issues
Close and Move
What makes Northwest Indiana such a great place to live?

Reasonable real estate prices- Search from any page on the site to see what I'm talking about
Great variety of housing choices from new homes to classic Victorians and every type in between
Lake Michigan- miles of lakefront and boundless recreational opportunities
Golf, biking, hiking, running, fabulous parks, inland lakes and much more
Good schools- some of the finest schools in the state are in Northwest Indiana
Employment opportunities- there are lots of local jobs and Chicago is a reasonable commute
Commuter rail service- the South Shore Line offers commuters a great choice
Community pride- people love living in Northwest Indiana
- See more at: http://mattmaloneyrealtor.com/northwest-indiana/#sthash.b73kW9OU.dpuf