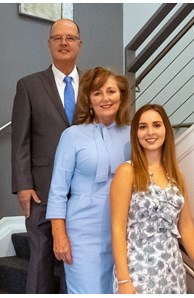 Realtor®
Home is where our story begins.....
More about Thomas Gamel
Business Philosophy
The Gamel Team's business philosophy is simple: We strive to deliver positive experiences to every person we serve. The Gamel Team consistently exceeds client expectations for the home buying and selling experience. It is our mission to continue this tradition and we look forward to serving you! HOME is where our story begins....
Below is my Personal Experience which enhances my ability to serve you:
2008 – Present REALTOR® – License held by Coldwell Banker Realty – Fort Mitchell, KY
Sales Associate - Realtor®
Licensed in the Commonwealth of Kentucky
The Gamel Team of REALTORS®
Residential and limited Commercial Real Estate Representation
Represent Sellers by marketing their home through Coldwell Banker's outstanding marketing tools and various other methods including our personal websites and many Social Media platforms.
Work with Buyers to find exactly what they want through detailed conversations & Coldwell Banker's outstanding marketing tools and the Northern Kentucky Multiple Listing Services.
2010 – 2011 PE Services – Mechanical/Electrical Engineering – Lebanon, OH
2005 – 2009 Lee Grosser Assoc. – Mechanical/Electrical Engineering – Highland Heights, KY
2002 – 2005 Architects II – High End Residential Architects - Lakeside Park, KY
1990 – 2002 KLH Engineers – Mechanical/Electrical Engineering – Ft. Thomas, KY
1980 – 1990 Raymond Erpenbeck Consulting Engineers – Civil Engineering – Elsmere, KY
Educational Experience
1981-1984 Bachelor of Science – Northern Kentucky University - Computer Science
1978-1980 Associate of Applied Science – Cincinnati Technical College - Surveying Technology
1973-1977 Covington Catholic High School - College Prep
The Gamel Team Testimonials
"I am so, so grateful to have had the opportunity to work with Mr. Gamel and his wife, Karen. He clearly listened to my situation, and immediately knew what to do. He was always kind, professional, incredibly helpful and never condescending. Every step, every form and every aspect of the sale was very clearly and patiently explained to me. Frankly, Coldwell Banker should be proud to have Mr. Gamel on their team!
Ritch K 8/10/21"
I would like to thank Karen and Tom for the great work done for the sale of my house. It was very nice to know if I had any questions or concerns that Tom would respond and resolve any issues or concerns I had in always a very professional manner. At times I was getting overwhelmed and burnt out.  I do feel my extra work in prepping my house really paid off. Lots of showings and remarks helped me to steer my efforts to what mostly needed to be done.                                                                                                          Thanks again, John 
Karen and Tom are wonderful agents. They both know the local real estate industry extremely well. We were beyond pleased with their sales strategy and negotiation skills. They were always available to answer questions and provide advice. The professional photos and sales video were amazing. We had an excellent sales experience. Would highly recommend this team!!
Lisa M, Ft. Wright
The Gamel team was a pleasure to work with. Immediate responses, quick communication, and total transparency.                                  I'll definitely be referring them to everyone I can! 10/10
Troy F
Thomas Gamel was genuine from the start. Was always thinking of steps way ahead of me and calling me with an answer before I even asked a question. His knowledge of what to look for in a house to see potential problems was astounding. Even after closing on the house Tom has still been easy to reach and answered any questions I have.
Taylor, NKY
"Karen was exceptional. She even followed up after the closing to make sure all details were taken care of. This is my fifth home and this was the most attentive and professional agent I have ever used". -Keith
eNewsletter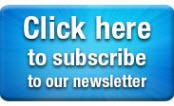 Coldwell Banker West Shell & The Gamel Team


We are your Northern Kentucky Real Estate Connection
The Gamel Team is a trusted resource in Real Estate and have been in business since 2005!
Coldwell Banker West Shell & The Gamel Team come together to provide a unique partnership: