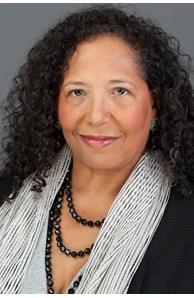 Broker Associate
Email

Deborah.Bernat@nemoves.com

Phone
Office
Connect with Deborah
Designations
Certified E-Marketing Specialist (CMS)
Languages other than English
French
More about Deborah Bernat
About
A native Bostonian with more than twenty-five years experience as a sales and marketing professional. Deborah began her career as a top-producing REALTOR® in 2005. Deborah tirelessly honed her brokerage skills in a very tough market; and she has been recognized and praised for her attention to detail, follow-through, thorough communication and negotiation skills. Deborah's passion for the business, substantial experience, and market knowledge allow her to provide both seller and buyer clients with outstanding service, excellent advice and unparalleled results.
Raised in Boston, Cambridge and Weston and having lived in several additional cities and towns as an adult, Deborah has first-hand experience with a range of communities in metropolitan Boston. Her family's roots in the market area served by Hammond's eighteen offices date back several generations on both sides. Deborah's extensive knowledge and understanding of the Greater Boston residential real estate market are second to none.
A graduate of Tufts University, Deborah received her Bachelor of Arts degree in Art History, with a special focus on International Relations. She is a member of Alpha Kappa Alpha Sorority, Inc, The Links Incorporated, and The Elma Lewis Legacy Circle at Emerson College. Deborah is also a member of the Greater Boston Real Estate Board, Massachusetts Association of REALTORS® and the National Association of REALTORS®.
Testimonials
"With our youngest child finishing up High school, it was time for us to downsize. Deborah was our first call as we considered selling our house. She outlined the process, the potential for profit and possible pitfalls. Selling our home of 25 years was a major life event. Deborah was sensitive to our family needs, focused our efforts on a high priority check-list, while taking care of all the professional details. She consistently protected our interests, met the sale target date, and collaborated well with other professionals working on our transaction. We highly recommend Deborah to anyone looking for a savvy, results-oriented Realtor."
-- Wanda and Eric W., March 2016
"Just a note to sincerely thank you for all of the work that you put into selling my home! It was truly a process and you went over and beyond. I am so pleased with my services from you!
"Thank you so much and I will definitely recommend you to future buyers and sellers!"
-- Lolita W., December 2015
"I put my house on the market in April with Deborah and moved out by mid-June having several offers at or above asking to choose from. She was attentive, and focused. She was helpful with regard to the process, but was able to empower me to make my own decisions. I enjoyed her ability to add levity to a stressful situation. I felt cared for and looked after through the entire process."
-- Amy C., November 2015
"My wife and I had the pleasure of working with Deborah during our search for a condo in Brookline, and we consider ourselves extremely lucky to have found her. She was quick to see what we were looking for and understood where we were going as our goals evolved. She was patient in taking us through the process and looking out for our interest, and reasoned and objective in helping us form opinions about the places we saw. She was dependable, reachable at all times, responsive, calm, and in our corner every step of the way. And: she was nice. We're extremely glad to have been her clients, and would recommend her without reservations to anyone looking to buy or sell."
-- Yakir R., November 2015
"Deborah recently served as a real estate expert on one of my cases, and I can't say enough good things about her. Deborah is great at her job, detail-oriented, and sharp. She is always willing to go above and beyond the call of duty, including helping me after business hours and on weekends. Deborah is top-notch, and I recommend her without hesitation. "
--Andrea D., Attorney, November 2014
I have had the pleasure working of with Deborah and she is a diligent, caring, responsible, and efficient real estate agent that keeps the client's interest at the forefront of all of her priorities. She has an amazing ability to manage clients' expectations and emotions, which makes for a smooth and successful transaction. If you are planning on buying or selling your home, you are in great hands with Deborah!"
-- Ali A., October 2014
She is clever and knows where all the great houses are either for buying or selling. If your need is in this area call Deborah Bernat at Hammond Residential Real Estate. I did and I am now living in the most fantastic home that was ever created."
-- Judi B., June 2014
"My husband and I were fortunate to have acquired the services of Deborah Bernat. Traveling back and forth to New Jersey made it challenging to accomplish all the tasks needed to sell our property. Deborah worked with us making herself available to assist us in any way. Her advice was sound, but she listened well to our concerns. She is certainly dedicated to her clients. We highly recommend her to others who want to sell or purchase. Her network of brokers and amazing skill set will surely meet your expectations."
--Lorita B., January 2014
"Deborah is truly a gem of an agent. We first started working with Deborah in December of 2006 to buy our first condo. Since then we have sold that condo and bought a new home with her invaluable assistance.
"What sets Deborah apart is her attention to detail, her incredible work ethic and laser focus on her client. Thanks to Deborah's unwavering patience and desire to please us, we found an incredible home. Her integrity and passion for the industry are unwavering. She is definitely first class. You would be crazy not to hire her!"
-- Maria L., July 2013
"Deborah was a pleasure to work with as she helped us through the sale of our house. She was an invaluable advisor from financials to staging and negotiation. Her positive attitude and constant encouragement really helped us through what is always a challenging process. We were able to sell -- from listing to closing -- in under 2 months in a very tough real estate market and in the winter to boot -- and we couldn't have done it without Deborah!"
—Lori O., January 2013
"Deborah has been very helpful for our house search, working patiently with us over the past two years. She's always available and informative. She reminds us of important, details. She worked really hard for us and so we ended up getting the house we loved. Thanks, Deborah!"
-- Lei J. and Jenny X., July 2012
"My experience of working with Deborah was fantastic. She took care of everything with grace and style, and despite the many challenges we faced, she kept the whole process moving. In a tough market, she found a buyer quickly, identified any issues, and helped me take care of them. I would recommend Deborah to anyone who is buying or selling!"
-- Peter S., December 2011
"Deb, we meant to write you a long time ago to tell you how pleased we are that our condo was sold on March 31st. Believe me, we were holding my breath all of March as we waited for it to become official!
"Thank you for all the open houses you held and for following up on anyone who expressed interest. It obviously remains a tough market and reading the paper would not be fun if we were waiting for the 'spring market' at the original price.
"Thanks to you for thinking hard about price reductions and getting the job done."
--Elise and Jack R., May 2011
"Thank you, thank you, thank you. In the darkest moments when it looked like the deal was falling apart, you held everything and everybody together. Again, thank you so much and rest assured that we will tell everyone we know where to go if they want to buy or sell property in the Boston area."
-- Walter and Marva L., February 2011
"My husband and I had the good fortune of working with Deb to buy our home after another Hammond Realtor recommended her to us. We were indecisive buyers, happily searching anywhere within the confines of 495 for months, yet Deb remained not only patient, but enthusiastic. She efficiently provided details on the various homes that piqued our interest and drove all over Eastern Massachusetts to satisfy our curiosity at various open houses and appointments. When we finally found The One, we couldn't have asked for a better liaison as we negotiated and navigated the purchase process. Throughout it all, Deb proved to be a trustworthy, caring individual. We are so grateful for her hard work and kindness, which made a potentially stressful and chaotic experience a very rewarding and memorable one."
-- Kristina P., December 2010
"Deborah is a fantastic Realtor! She has an excellent eye for properties and is extremely patient with clients. As a native of Massachusetts, Deborah's knowledge of the area and various towns was invaluable to my family which was relocating here for the first time. She helped us to pull together a new life by finding a home and a community that is a perfect fit for us. Whether you are buying or selling, I would highly recommend using Deborah."
-- Jennifer D., June 2010
"Deborah cured my husband and me of chronic house-hunting syndrome. She was the only broker we ever worked with who combined intelligence and a total grasp of the market with humor, honesty, and above all, patience.
"Once we found the house, we got to see Deborah's attention to detail, and adept negotiating skills that made the complex process actually enjoyable and even exciting. We felt we were in the hands of a real pro. But the pro was also an excellent person. That aspect of Deborah -- her kindness and overall attractiveness as a person -- absolutely contributed to the success of our outcome. We couldn't have been happier with our decision to go with her as our broker."
-- Stephanie P. M., February 2010
"Deborah is a talented, personable, dedicated professional. She is good at what she does in the real estate world, tireless, and effective. She has a winning personality, but is honest and reliable. I would be happy to work with her anytime."
-- James G., May 2009