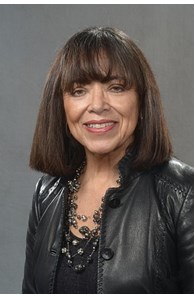 Sales Associate
Email

Gina.Weiss@nemoves.com

Phone
Office

Weston

426 Boston Post Rd, Weston, MA 02493
More about A. Gina Weiss
About
As a Hammond agent, Gina Weiss is focused on connecting families throughout Boston's MetroWest area. Her success as an agent is based on her enthusiasm for sharing her market knowledge while developing and maintaining close ties with her buyer and seller clients.
A longtime MetroWest resident, Gina has resided in Natick for over thirty two years. Active within the community, she has served as the Treasurer for the Parent's Independent Network (PIN) and as the PIN representative for the Winsor School in Boston. Additionally, Gina is a member of the Charles River Rotary, Natick, and she has also served as the Chairperson for the Cultural Assembly Committee of the Meadowbrook School in Weston.
Dedicated to remaining one of the top resources for market knowledge, Gina is a member of the National Association of REALTORS® (NAR), the Massachusetts Association of REALTORS® (MAR), the Greater Boston Association of REALTORS®s (GBAR), and she is also a SIRVA Qualified Relocation Specialist. She is fluent in Spanish and conversational in French and Italian.
Testimonials
"We would like to thank Hammond Residential Real Estate for the outstanding professional service of Gina and Arthur Weiss in the course of successfully selling our home in South Natick and purchasing a home at Saute Farm in Hudson.
"With confidence and sensitivity, they addressed the many challenges of the recovering real estate market, always keeping our best interests as their central concern. Their impressive knowledge of regional real estate trends was matched by their well-crafted and invaluable advice as we moved from listing to delivery of the property to the buyer.
"We especially appreciated their dedication to staying with us every step of the way. Whether it was through emails or sit-down meetings, Gina and Arthur demonstrated the best personal attributes of an honest professional and a trusted friend. We could not have had a better relationship with a real estate group and we continue to tell our relatives and friends that very fact.
"Our sincerest best wished for continued success."
-- Joan and David S., September 2013
"Arthur and Gina managed to wine and dine us in our search for a home while all along maintaining efficiency and focus on our goals. Their professionalism, intricate knowledge of the Boston area market, endless patience and above all constant and consistent follow-through helped us identify and purchase an ideal property which we continue to enjoy daily.
"They worked so well as a couple, handing off and taking over tasks seamlessly between each other. They went beyond their job description and helped us maneuver the legal and home loan paperwork waters, with a calming influence and common sense approaches. And always with a smile on their faces."
-- Carlos C. and Tanja D., May 2011
"It was a real pleasure to work with Gina and Arthur during our search for a new home. They both worked so hard - and with a lot of patience and humor - to set up showings (sometimes multiple times), evaluate homes and provide us with guidance through the buying process. We had a lot going on - looking at several towns, expecting our first child and undecided between condos and single family houses - but both Gina and Arthur were tenacious in their efforts to make sure we ended up with a house that was a right fit for us. We are so grateful!"
-- Zeno and John P., December 2010
"My wife and I worked with Gina to find a home last year. Gina was very professional and helpful and went out of her way to assist us. Buying our first home in the United States was a daunting task but Gina made it much easier. She helped us find a home to meet our needs and worked tirelessly to find many homes for us to view. We will certainly make sure we contact Gina if and when we decide to sell our home and move and would recommend her to anyone who was looking to buy or sell a home."
-- Judy and Hylton S., August, 2010
"Gina and Arthur, we want to express our appreciation for the professional and efficient way the sale of our Needham home was managed. You both provided professional guidance when we needed it, onsite support when we needed it; overall you got the job done. As I recall, the process from first Open House to P&S Agreement was less than 6 weeks. A real accomplishment in this market. Thanks again."

-- Theresa and Jim M., July 2010
"Gina and Arthur are a great team. In them I found seasoned veterans who helped make my home search pretty much effortless. They were great with follow up and paper work. I highly recommend them."
--Harold F., May 2010