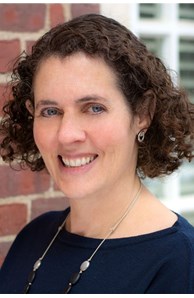 Sales Associate
Email

Denise.Mosher@nemoves.com

Phone
Office

Weston

426 Boston Post Rd, Weston, MA 02493
Denise is a top ranked agent with buyers and sellers in Boston's Western suburbs. Denise earned an MBA from the Kellogg Graduate School of Business and a B.S. from Cornell.
Connect with Denise
Awards

International President's Elite What's this?
Designations
Accredited Buyer Representative (ABR), Cartus Network Affinity Specialist (CNAS), Certified Negotiation Specialist (CNS), Luxury Property Specialist (Luxury Specialist), Military Market Training (Military Mrkt. Trng)
More about Denise Mosher
About


A Weston resident since 1994, Denise enjoys a loyal following of buyers and sellers in the western suburban towns she serves. Testament to this is the fact that she has recently ranked as one of the top 3 agents in town. Her clients appreciate her commitment to the business, her caring ways, and her highly developed brokerage skills. Denise earned an MBA from the Kellogg Graduate School of Business after receiving a B.S. in economics from Cornell University. Spanning her career in retail and financial management, Denise has more than twenty five years of experience successfully negotiating complex transactions and solving a variety of client problems. When she is not working with clients, or busy with her three children, she is involved with a variety of community activities and charitable organizations. Denise is a trustee of the Weston Public library, is active with the board of Lands Sake Farm, and was on the board of the Weston Community Children's Association (WCCA) for many years.
Testimonials


"Denise can only be described as the consummate real estate professional. Having been involved in a number of transactions, we unequivocally rate her at the top. Denise's market knowledge and solid experience allowed for an accepted offer from an excellent buyer within 30 days of the property being listed. Her responsiveness in resolving the typical issues that arose was second to none. Further she was absolutely patient dealing with and reconciling differing interests among the selling family. In addition she managed the process with critical players living out of state. We were extremely pleased with Denise and highly recommend her."
- John K.
"I asked Denise to put my mother's house on the market in mid-June. That first week she showed the property to several interested parties including the buyer of the house. She walked me through all the steps often by phone since I lived 7 hours away.
She was there for the property inspection, the septic inspection, the toxic material inspection, the house appraiser and for whatever needed attention in my absence. She gave me practical advice about emptying the house and getting movers. She connected me with dumpster companies and gave me the names of moving companies.
Denise was always available but never pushy. She called me back quickly and always offered solutions to my problems. She connected me with a great real estate attorney. We had our buyer within a week and the deal closed in two months for our original asking price. The house had fifty years of accumulated material stuff which I managed to have sorted and cleared out completely for the closing. Again Denise rounded up wrappers, packers, junkers and dumpers. All professional and transparent. She even recruited neighborhood boys as packers. No secret deals and alliances behind the scenes with hiked up prices. No trickery. No seller and buyer agents operating out of the same office for my house. Denise didn't do that. Denise even helped me with the sale of my mother's old car.
I'd recommend Denise to anyone interested in buying or selling a house in the area."
- Ednah L.
"Denise was great to work with! She helped me assess and refine what I was looking for and helped me understand the trade-offs of various properties. She was creative in identifying properties - suggesting several things to consider and properties I might not have looked at - one of which ended up being my home. She was a great negotiator and really followed through on every detail to help make my purchase as smooth as possible."
- Jo M.
"Denise was awesome. As part of a complex relocation, she assisted me with the sale of two homes. I was very pleased with how she handled the entire transaction, particularly given the challenging market environment. Denise is a highly-skilled broker, excellent negotiator, and best of all, she was remarkably patient in the midst of a very stressful situation. I would strongly recommend her to both buying and selling clients."
- Brett W.
Specialties
Buyer Representation
Seller Representation
Relocation Specialist
Global Luxury Specialist