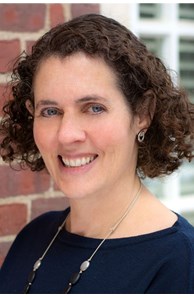 Sales Associate
Email
Phone

Weston Office

426 Boston Post Rd, Weston, MA 02493
Denise's is ranked in the top 1% of Coldwell Banker agents globally and is one of their top 15 agents in the Northeast in 2021.
Awards

International Society of Excellence What's this?
Designations
Accredited Buyer Representative (ABR), Cartus Network Affinity Specialist (CNAS), Certified Negotiation Specialist (CNS), Luxury Property Specialist (Luxury Specialist), Military Market Training (Military Mrkt. Trng)
More about Denise Mosher
Denise Mosher is the trusted real estate advisor you want on your side. Her proprietary marketing techniques and negotiation strategies pair perfectly with her analytical mindset and exceptional business judgement. This unique blend of skills, superior MetroWest market knowledge, innovative use of technologies, and an extensive database of trusted service providers give her clients a distinct advantage.
Denise's decades-long career includes nearly $500 million in real estate sales. She is ranked in the top 1 percent of Coldwell Banker® agents globally and was one of the top 15 agents in the Northeast in 2020. She has a Bachelor's in economics from Cornell University and an MBA from Northwestern University's Kellogg School of Management.
A tireless champion for her clients, Denise's impressive track record coupled with her deeply held values of honesty and integrity has translated into scores of referrals and repeat customers. As an almost 30-year resident of Weston, she has deep ties to the MetroWest community, and when Denise is not helping clients achieve their real estate goals, she can be found walking in her neighborhood with her black lab, Ally, or touring one of the U.S. National Parks with her husband and three kids.
A portion of her commissions are donated to local charities of her clients' choice.
Specialties
Buyer Representation
Seller Representation
Relocation Specialist
Global Luxury Specialist
Testimonials
"Denise just helped our family move into our dream home in Concord before Christmas 2021. Throughout the entire process, Denise was nothing but a dream to work with and we'd recommend her at a 6 out of 5 stars if we could! This is the 3rd property we've purchased as a family, and Denise is the best realtor (on both the buyer and seller sides) we've worked with. Beyond her impressive industry knowledge and track record, Denise's authenticity and care for our family's needs were primary and at the forefront of every interaction. We never felt pressured or sold to; our priorities always came first (and she's funny!). We moved from California to Massachusetts, and Denise took the time to share about the differences in process to ensure we were prepared for such a big decision and financial investment. If you are looking to buy a home and want to work with the best realtor around, call Denise now ." - Brittany Lin
________________________________________________________________________________________________________
"It is impossible to fully describe just how extraordinary Denise Mosher is in her knowledge, expertise, understanding of the market in which she serves... simply everything. We have moved around the country, bought and sold several properties, and Denise is without a doubt the best agent we have ever worked with. Denise's commitment to client service is amazing. She routinely anticipates needs, issues, and events and smoothly deals with them before they even begin. She thinks and plans strategically in useful and uncommon ways to the complete benefit of her clients. She has a network of professionals that are as competent and dedicated as she is, and like her, make everything easy. It would be easy to go on and on, but suffice to say that (as with most, no doubt) we had a challenging environment and timeline with numerous overlapping dependencies. Denise made it all work with no stress or worries. Just remarkable. Clearly, we would recommend her and her services as highly as possible: you will not be disappointed. - Jeff Milligan
________________________________________________________________________________________________________
"Denise is an absolute rockstar. We honestly could not have asked for a better realtor. She is very knowledgeable and always offered good advice, but she never forced it on us. On that note, she never pressured or pushed us; she let us take the lead. Denise was skillful in negotiations, and we felt that she always represented our best interests. She often brought up concerns that we hadn't even considered, and that speaks to her experience. She is an open and efficient communicator; she always answered our phone call. Even though she has many clients, we always felt that she was immediately available to us, and that is a true feat. Overall, we would definitely use her again and we are recommending her to all of our friends." - Megan Lu
________________________________________________________________________________________________________
"Denise can only be described as the consummate real estate professional. Having been involved in a number of transactions, we unequivocally rate her at the top. Denise's market knowledge and solid experience allowed for an accepted offer from an excellent buyer within 30 days of the property being listed. Her responsiveness in resolving the typical issues that arose was second to none. Further she was absolutely patient dealing with and reconciling differing interests among the selling family. In addition, she managed the process with critical players living out of state. We were extremely pleased with Denise and highly recommend her." - John K.
________________________________________________________________________________________________________
"I asked Denise to put my mother's house on the market in mid-June. That first week she showed the property to several interested parties including the buyer of the house. She walked me through all the steps often by phone since I lived 7 hours away.
She was there for the property inspection, the septic inspection, the toxic material inspection, the house appraiser and for whatever needed attention in my absence. She gave me practical advice about emptying the house and getting movers. She connected me with dumpster companies and gave me the names of moving companies.
Denise was always available but never pushy. She called me back quickly and always offered solutions to my problems. She connected me with a great real estate attorney. We had our buyer within a week and the deal closed in two months for our original asking price. The house had fifty years of accumulated material stuff which I managed to have sorted and cleared out completely for the closing. Again, Denise rounded up wrappers, packers, junkers and dumpers. All professional and transparent. She even recruited neighborhood boys as packers. No secret deals and alliances behind the scenes with hiked up prices. No trickery. No seller and buyer agents operating out of the same office for my house. Denise didn't do that. Denise even helped me with the sale of my mother's old car. I'd recommend Denise to anyone interested in buying or selling a house in the area." - Ednah L.
________________________________________________________________________________________________________
"Denise was great to work with! She helped me assess and refine what I was looking for and helped me understand the trade-offs of various properties. She was creative in identifying properties - suggesting several things to consider and properties I might not have looked at - one of which ended up being my home. She was a great negotiator and really followed through on every detail to help make my purchase as smooth as possible" - Jo M.
________________________________________________________________________________________________________
"Denise was awesome. As part of a complex relocation, she assisted me with the sale of two homes. I was very pleased with how she handled the entire transaction, particularly given the challenging market environment. Denise is a highly-skilled broker, excellent negotiator, and best of all, she was remarkably patient in the midst of a very stressful situation. I would strongly recommend her to both buying and selling clients." - Brett W.