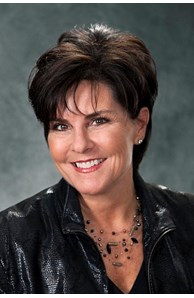 Sales Associate
Email

Julie.Panagakos@nemoves.com

Phone
Office

Weston

426 Boston Post Rd, Weston, MA 02493
Julie is a top ranked agent in the area and was recently awarded the International President's Elite designation given to the top 2% of all International Sales Associates.
Awards

International Diamond Society What's this?
Designations
National Association of Realtors (NAR)
More about Julie Panagakos
About


Julie's professional background includes work as a stock broker and mortgage banker where she received numerous sales awards. Originally from the Midwest and a graduate of the University of Kansas majoring in English literature, she has lived in many parts of the country. She moved to Weston in 1997 and has been active in the community in various volunteer capacities including chairwoman of the elementary schools and treasurer of the PTO. She currently serves as a Trustee of the Weston Public Library. Julie is well suited to help her clients understand the relocation process and is sensitive to their individual needs to assure them of a smooth transaction.
Testimonials

"Julie did an amazing job selling our condo! Her advice on getting it market ready was such a huge help. She had a wonderful network of people to help us with painting, moving and other things related to the move. Julie was very knowledgeable about condos and fees in the area and her advice on price was right on. We sold the condo in just a few weeks thanks to Julie helping us rice and present it."
- Judith S., October 2017
"Julie was amazing. She was extremely helpful in every aspect of the sales process from staging our house to its closing. She was knowledgeable about the local housing market, incredibly calm and she always listened to our opinions. I highly recommend Julie!"
- Marjorie H., April 2016
"I have worked with Julie for an extended period. She was methodical, committed, tireless, thorough, and smart throughout, starting with educating us about the market and process and being transparent throughout the process. She encouraged us to consider areas and homes that hadn't been on our radar, always advised us of pros and cons, and respected our needs and goals. We always felt that our interests were her prime concern."
- Ellen F., February 2016
"Julie was our listing Realtor. Julie is very professional and competent in all aspects of a home sale. Pre-sale: she made recommendations and referrals for septic and town issues. Listing, marketing, and showing: all pictures, sales materials, and showings were well done. Negotiation: Her advice was sound. Follow through and closing: her knowledge and attention to detail was excellent. Moving: she provided good recommendations for movers. In summary, I highly recommend Julie as a Realtor, and would use her again."
- Pat G., September 2015
"Julie was critical in the purchase on my home in Wayland. Her skills are top-notch and were necessary through the negotiation of the purchase of the home. It was Julie's knowledge of the area and relationships with other brokers that got the home we were looking for. Her ability to zero in on the style, size, and location of the home was the key to a great experience."
- Lorrie N., September 2015
"Julie listed the house I was selling as well as helped me find a home to move to. For the house sale, she was spot-on for pricing it in the local market. She helped us through every step of the way in a professional and friendly manner. In looking for a home to buy, Julie took the time to learn about what I was looking for and offered other options that I hadn't thought about. She was knowledgeable about the area and was available to me for showings and to answer questions I had about the process. I am so happy with the sale of my home and the purchase of my new home thanks to the smooth transactions of both, thanks to Julie."
- Sandy C., March 2015
"Julie helped me with the sale of my house in Wellesley. We had just signed a purchase agreement for a new home, without having planned to do so, so we had a very aggressive schedule to meet our deadline under the P&S and to sell during a very seller-friendly spring market. Julie ran the process efficiently and quickly, and coordinated a group of contractors, painters, etc., as well as a staging company, to get the house ready for sale. She priced the property intelligently, and set up a sale process that, I think, maximized the number of bids and the price bid. We got multiple offers, all of which were above our asking price (by more or less exactly what Julie predicted they would be) and accepted a strong bid. Julie handled the time between the offer and closing equally well. I was extremely satisfied with her work."
- John C., January 2015
"Julie handled the sale of my mother's home and did a fabulous job! During her initial meeting with my mother and sister, she gave great advice on how best to stage the home. She priced the home well and marketed it to attract several people to the first open house. Not only did she sell the house on the very first open house, but she was able to get $10K more than the asking price! But, Julie's work didn't stop there. Even after the sale, she helped my mother coordinate for the work that needed to be done and ever drove her to the attorney's office! Julie was exceptional in her service to my mother and I will be forever grateful for her diligence."
- Laurie G., July 2014