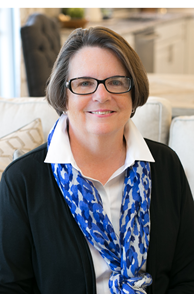 Branch Vice President
Heart & Leadership Go Together
More about Patty Kallmyer
Heart & Leadership Go Together
If you're looking for Patty Kallmyer, you can often find her spending quality time with her agents. She leads with her heart and is as passionate about their growth, work-life balance and career success as she is about her own. Patty thrives in creating positive energy, a hard-working attitude and creativity in her office. Just as she has done for herself, Patty has solidified a strong reputation of success and integrity among her team.
Patty brings over 25 years of real estate leadership and expertise to the Coldwell Banker Timonium Branch. She takes a leadership role in every aspect of her work to include sales, multi-branch operations and development of new business. Her leadership is widely seen throughout the real estate industry not only as a Branch Vice President, but also as the Treasurer of Greater Baltimore Board of Realtors, President of Women's Council of Realtors and Chairperson of the Realtors Political Action Committee.
She combines both her love for the real estate industry and for education by promoting professional development both inside and outside the office. Recently, she founded a Scholarship at Mount St. Mary's University and is a financial supporter of several educational endeavors, including: Women's Education Alliance, The Greenmount School and the Institute of Notre Dame. Patty is also a board member for a number of local charities.
Patty and her husband are very proud of their large family that has grown to include 16 grandchildren and an Old English Sheep Dog named Teddy. They reside in Sparks, Maryland where you will always find an open door, a comfortable seat at the table and stimulating conversation.