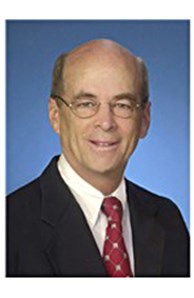 Salesperson
Phone
Office

Towson

828 Kenilworth Dr, Towson, MD 21204-2201
More about Bob Cwalina
Personal Background

Bob has been married to his wife, Kathy (who has had an 32 year real estate career) for 55 years and has lived in the Towson area of Baltimore County most of his life. Bob is a graduate of Calvert Hall High School and Johns Hopkins University. He has two sons and five grandchildren. Bob has many years of community involvement and service from Recreation Councils to Lacrosse Clubs to Community Associations. He is past President of his neighborhood association, The Greenbrier Community Association. His involvement with sports, youth activities, and neighborhood groups makes Bob uniquely qualified in assisting you with your new home search or in appropriately pricing your existing sale.

Bob's sales background, work ethic and dedication to the utmost in client/customer satisfaction, enable him to offer a "Complete Package" to all with whom he deals.
Bob's many years of involvement in regional and national sales fields has taught him the importance and time sensitivity of sales contracts. His work really is just starting after a sales contract is signed and ratified. Too many contracts do not go to closure due to mistakes or omissions along the way. Bob implements an 'Actions and Due Dates" program upon a signed contract and all steps in the buying or selling process are detailed, tracked, and finalized. This program ensures that all required steps in the financing and inspections processes are addressed and adhered to in the required time frame by all parties, not just the one that he is representing. With his decades of experience in all contractual aspects, you are assured of a smooth and satisfactory closing.
Bob is proud of his unblemished track record in taking a home purchase or sale to final settlement without a hitch.
Find out more as to how this can be accomplished by contacting Bob regarding the right way to move cleanly from contract to settlement.
Professional Profile
From corporate regional and national sales and sales management to 19 successful years in Real Estate sales, Bob has developed the extremely important ability to finalize your sale or purchase. His tracking of the steps to settlement leave no room for mistakes, omissions, or missed due dates.
By working closely with any other involved agent, Bob assures that all goes smoothly on your way to closing and final settlement.
There is no greater disappointment than thinking that you are on your way to selling or buying that home and finding out all is not going as it should in order to reach settlement.
This area is all too often easily mismanaged. Don't let that happen to you and your contract.
Take advantage of Bob's contract knowledge and thoroughness and contact Bob today.

Professional Background
Graduate (1963) of Calvert Hall College High School
BA - JOHNS HOPKINS UNIVERSITY - 1967
Sales Rep - Koch Office Supply Co. - 1967-1971
Vice-President/sales at Lucas Brothers, Inc. - 1971-1991
Vice-President/sales at Ikon Office Solutions - 1991-2003
Realtor with Coldwell Banker Residential Sales - 2003 - present
Areas served:
Central and northern Baltimore County; Eastern Baltimore County; Harford County