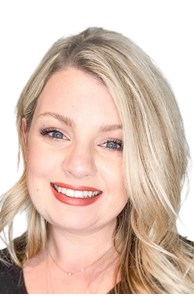 Sales Associate
More about Erin Lamarche
Born and raised in Worcester County, Massachusetts, Erin was exposed to the real estate industry her entire life. Her mother had been building a career as a real estate attorney as she was growing up, and she slowly learned the business along the way. Erin lived in several areas including Vermont and New York City, eventually moving to Wells, Maine with her significant other.
Erin went to college at New England Culinary Institute in Montpelier Vermont and received bachelor's degrees in food and beverage business management and baking and pastry arts. After living in Maine and working in the foodservice industry, Erin decided it was time for a career change. She had always had real estate at the back of her mind and decided to make her previously unexplored dream a reality!

Erin will always greet you with a smile on her face and is driven to guide her clients into the home that suits their needs and wants. She understands the home buying process and the difficulties that come along with it and is determined to make the process as painless as possible. Erin strives to make a personal connection with her clients, ensuring the process is as smooth, enjoyable, and educational as possible. She knows from experience how amazing it is to be a part of the Southern Maine Community and looks forward to sharing that with anyone she meets.

Erin lives in Wells with her significant other, Nick, and their rescue dog Nika. She enjoys spending time with her friends and family, exploring local hiking areas, and taking long walks on the beach. She also enjoys getting to know her wonderful community by trying local bakeries and restaurants (What else would you expect from an ex-pastry chef?). Please let her know if you are interested in any recommendations!

She looks forward to connecting with you and showing you why Southern Maine is the place to be!