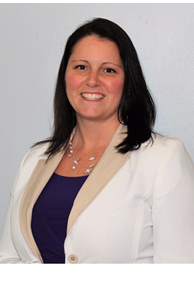 Broker Associate
Email

melissa.lunt@nemoves.com

Phone
Office
Connect with Melissa
Designations
National Association of Realtors (NAR)
More about Melissa Lunt
Why I love my job?
After many years as an office admin for real estate agents I realized I loved watching the transformation of each transaction. None of them are the same and they are all unique in their own way. Sitting back and watching REALTORS® help other people with the process of purchasing or selling a property made me realize I want to do that.
I love the satisfaction of knowing I helped someone achieve their goal. Prior and during real estate I did human resources for a while. I was not sure what I was getting myself into, but after helping someone with a goal they wanted to achieve and they wanted my help with it made me real so happy. Once I helped them achieve their goal is was so rewarding to me to see their face.
Why do I love my job? I love my job because it gives me the opportunity to help others achieve their goal.
Throughout my life, I have gone from the food service industry, retail, to HR, and now real estate. All the while I have a son who watches me learn and grow with him by my side. With real estate, I can be more flexible with his schedule and mine put together.
I graduated college with an Associate's Degree in Business, and I moved onto attaining my REALTOR® license in 2017.
I am family oriented, hardworking, and believe that if someone wants something then it can happen if you are strong willed and eager to work hard for it and never give up.
How am I going to help you with your goals? I am strong willed and persistent when I need to be. I will get the job done and efficient. I have been in the real estate business since 2010 and I have a lot of knowledge and connections so I can always learn more when I need to. I have many resources that are available to me.
THIS IS ANOTHER website in the "about" section
I have been in real estate since 2010 as an office admin prior to attaining my REALTOR license in 2017. I love the satisfaction of helping others and guide them through the process.