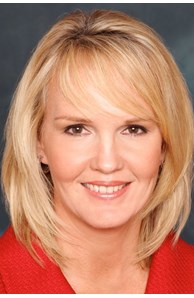 Broker Associate
Chicagoland Professional Real Estate Broker
More about Taylor Lindstrom
Taylor is a team managing broker and strategically positioned within Chicagoland to foster and grow a network of clients in Chicago, the North Shore suburbs, Western suburbs, NW Indiana and SW Michigan. Making a move to a new chapter in your life? We have you covered. From the city of Chicago to the North Shore or Western suburbs. Maybe dreaming of your beach or country home in SW Michigan or NW Indiana, we are vacation home experts in buying and selling. Our boutique real estate team provides a unique and valuable market overview and the highest standard of customer service to every client. Call or text today to schedule a private consultation.
Success Stories-
Taylor Lindstrom is simply outstanding. There is no other word for it. Her superior negotiation and communication skills and dedication to the client are exceptional. She is very detail-oriented and is both a critical and creative thinker. She focuses on the client's interests at all times--not her own. I have had many real estate transactions in the past thirty years and have struggled with realtors, frustrated by their excuses. I have never had a realtor like Taylor. She has the integrity, intelligence, savvy, and marketing skills to get the job done and present properties in the best light. She sold my home efficiently and did everything necessary to ensure that I came away with what I wanted. No empty promises--just decisive action for optimum results.
Charl - Seller

I thoroughly loved working with Taylor Lindstrom. She was fun and encouraging. She listened to what I was looking for and found me the perfect property (without wasting my time sending me random properties outside my parameters). Most times, you hope to find something acceptable within your price range. Taylor more than exceeded any expectation I had - she found me my dream home. Also, Taylor was an expert in navigating the tough times, such as the price negotiation, the repair negotiation, and then the price reduction due to lower appraisal value. I couldn't have asked for anything more! Plus, she was just a really nice and fun person to work with. - Karen
* Illinois Managing Broker
* Michigan Managing Broker
* Indiana Broker
*Certified Luxury Home Specialist
*Member of the Institute for Luxury Home Marketing
* Certified Relocation Specialist
* International Fine Homes Specialist
* New Construction Specialist
* Marketing Inventory Specialist
* Global Elite Recognition
* Quality Service Certification
Philosophy
Taylor anticipates success and she will help her clients and agents obtain it. In Taylor's own words she describes her viewpoint, "High expectations lead us to work harder and commit to conquering the challenges ahead. My grandmother was fond of saying, the more you give, the more you receive. And it's true. My career affords me a unique mix of personal contacts and professional challenges. I'm a good listener. I'm a hard worker. I love working with people. And I like to be where the action is. I couldn't ask for a better career."