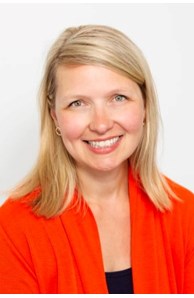 Sales Associate
Commitment to Community and Customer Service
More about Jonna Kosalko
Commitment to Community and Customer Service
Jonna Kosalko is an enthusiastic fan of the arts and Minneapolis, her adopted home. She partners with agents Fran and Barb Davis, focusing on marketing and promotion, listings and buyers, and events. As a part of their business, they use the arts community as a way to connect people and promote the Twin Cities as a great place to live. Jonna has lived in St. Louis Park, St. Paul and the Seward neighborhood of Minneapolis. She is the proud recipient of a fourth-place ribbon in Crop Art at the Minnesota State Fair.
Prior to her real estate work at Coldwell Banker Realty, she worked on the capital and annual fundraising campaigns at the Guthrie Theater from 1998-2005, organizing events and coordinating the community campaign that raised $2M. Her education includes degrees in marketing and interior design.
Relevant Volunteer Activities Present and Past:
· Trademark Theater Board Member
· Saint Louis Park Arts and Culture Grant Review Panelist
· Minneapolis Arts Commission, Commissioner
· Metroplace Condominium Association Board Member
· Gremlin Theater Board Member
· Boneshaker Books independent bookstore, architectural volunteer
· Seward Neighborhood Group Member
- Saint Catherine University alumnae events
Business Philosophy
Our business philosophy is simple: We strive to deliver a positive experience for every customer. This is accomplished through the collaborative efforts of the many members of our team who are dedicated to the success of your housing transaction. We've been getting high marks from our home buying and selling customers in Minnesota and western Wisconsin since we opened for business in the 1970s. It is our plan to continue this tradition. We look forward to serving you.
Services Available
Coldwell Banker Realty delivers a true one-stop-shopping opportunity for home buyers and sellers. These services include the professional coordination of the home search, property marketing, negotiation of purchase or sale and details of closing. For properties of special merit, we offer the unique resources of our Previews-Distinctive Homes Division. We also offer marketing assistance through the Urban Lifestyles New Homes Division, home financing through Guaranteed Rate Affinity, title insurance and closing through Burnet Title and the services of Burnet Insurance, Burnet Relocation and Burnet Property Rental Resources.
Technology
Coldwell Banker Realty has always led the way in emerging real estate technologies. As a home buying or selling customer, you can be confident that we will employ the most current technological tools to successfully market your home or make your home search an efficient process. 
Mission Statement
Since 1973, our firm has been guided by a set of principles. Over the years, they have been modified to reflect a changing environment, but the basic mission has remained the same. Our Mission is: To create and promote positive experiences for our customers and communities. To create and promote opportunities for personal growth. To create and promote change and innovation. To create and promote a fun, fulfilling and respectful environment.