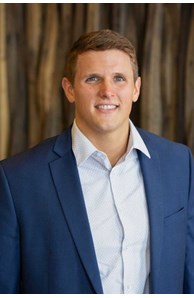 Sales Associate
Email

MikeDistad@cbburnet.com

Phone
Team
Office
Connect with Michael
Awards

International President's Circle Team
Languages other than English
Spanish
More about Michael Distad
Biography
Born and raised in the Highland Park neighborhood in Saint Paul, I went to school at Highland Catholic and then onto Cretin-Derham Hall High School. Growing up I took in everything that the Twin Cities had to offer which always involved going to the movies, Twins and Vikings games, plus visiting the numerous parks and trails that the city has to offer. As a second generation Realtor I grew up around real estate and ever since I could remember I was mowing or shoveling one of my parents investment properties. I also recall visiting my dad at open houses and whenever we'd be driving around he'd always pull over for For Sale By Owner signs! Throughout the years of working and living in the neighborhood I have made countless connections and continually add onto our growing network of buyers and sellers. Through these relationships we continue our progress by making it into the top 50 agents at Coldwell Banker Realty and developing our own 11 unit building in Highland Park!
Awards And Designations
The Distad Team has made it into the President's Club which places us in Coldwell Banker Realty's top 50 agents in all of Minnesota and western Wisconsin.
Areas of Expertise
We are experts in single family residential homes around the greater twin cities and have extensive knowledge and experience in investment properties.
Community Involvement
The Distad Team have been active members of the Saint Paul Optimist Club for the past 30 years in addition to doing weekly Meals on Wheel's delivery. We believe a strong part of who we are is giving back whenever we can.
Communities I Serve
We serve the greater twin cities area and also hold a license in western Wisconsin.
Testimonials
"There is no one better than Mike Distad. He was professional, on time, courteous and new exactly what he was doing. There was no stone left unturned and it was a pleasure to have him as my real estate agent!!! I will definitely recommend him to everyone!"
"This process can contain anxiety , sometimes disappointments until you find the right one. As a newly, single senior there were times I felt overwhelmed. Mike respectfully and gently moved me through all of it. He knew when to reassure and also encourage me find the courage to assume some risk with decision making. I can't say enough about his people and business skills!"
"I experienced a realtor who truly cared that our experience would move along smoothly and he was there to assist me whenever I called. He was patient with our process, but when we were ready to sell he was there along side us all the way. We would use Mike Distad again and recommend his service to family and friends. Thank you Mike!"
"Mike Distad did an amazing job. He really is a go-getter. He was communicative, thorough, and so knowledgeable about all things real estate. He went above and beyond and was able to even show us a few places "pre-market" which was one of the homes we eventually purchased. We will definitely refer our friends and family to him"