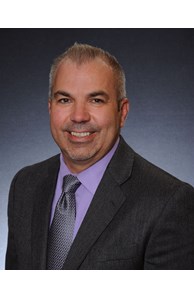 Branch Vice President
Email

mjoscarson@cbburnet.com

Phone
Office
Real Estate Industry Leader, Mentor, Advocate!
More about Michael Oscarson
Passion
Mike started his real estate career in 2001. Prior to becoming a Branch Vice President, Mike's passion as an agent was being a true advocate for his clients, a shrewd negotiator, to anticipate issues & find solutions to problems before they became deal-breakers and (most of all) to helping people. Several years ago Mike's focus shifted to mentoring agents and, eventually, to leading the Minneapolis Parkway office as the Branch Vice President. Much like his previous real estate sales career, Mike devotes long hours to helping new & experienced agents take their business to the next level.
Experience
Mike started his real estate career as a Mortgage Broker where he gained firsthand experience working on the financial side of transactions. As a successful Mtg Broker, he learned how to overcome challenges regarding credit issues, title and appraisal issues. This experience has served him well during his real estate career as an Agent, Sales Manager and Branch Vice President.
Mike became a real estate agent in 2004 and started his career at a small, neighborhood, real estate company. Mike then opened his own real estate company where he gained experience with time management, profitability, efficient use of resources and work/life balance. After discovering the limitations of working/owning a smaller real estate company for both agents and clients (limited exposure, resources, support, etc), Mike chose to work with the world's largest and best real estate company: Coldwell Banker!
Commitment
After years of being a successful and award-winning Coldwell Banker Burnet agent, Mike shifted his focus to mentoring and working with agents to help them achieve their goals. As a Branch Vice President and non-competing manager, Mike sole role is to work with, and support, agents in the highly productive Minneapolis Parkway office. Mike is passionate about new technology in the real estate industry, helping agents become more efficient & profitable, and to help improve agent's work/life balance.
Personal
Mike is an active and devoted Dad to his three children. Mike and his wife, Denise, have resided in Minnesota their entire lives; Denise originally from Duluth, and Mike from the Twin Cities. Mike is passionate about youth hockey having coached his three kids since they laced their skates up for the first time, and having been elected to his children's hockey association's board of directors the past several years. Mike is equally devoted to improving his community by volunteering time at several local charities and helping mentor budding mathematicians.