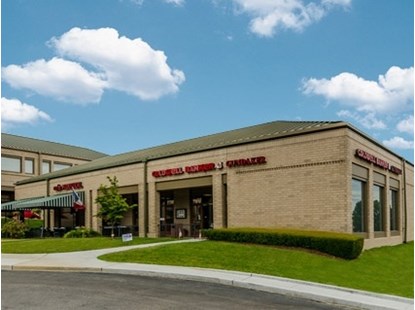 421 S Kirkwood Rd

,

Kirkwood

,

MO

63122-6119
Our office's listings
View all listings
2

Beds

1

Total Bath

984

Sq. Ft.
3

Beds

2

Total Baths

1,218

Sq. Ft.
4

Beds

5

Total Baths

4,900

Sq. Ft.
More about Central Region
Management You Can Trust!
Manager Al Rosen is committed to our Core 4 Values and Helping Agents Live Exceptional Lives
Education and Support
I am a non-competing branch manager, which means my sole job is to make you successful. We are the most trusted brand in the industry and have been the Number 1 seller in St. Louis since 2001. Our award winning mentor program will help you fuel your production with lead generation programs, combined with one on one coaching to keep you on track. That along with Action Workshops and On-Demand Learning will without a doubt help you to achieve your financial success.
CULTURE OF AWESOMENESS
If you become a part of our office, it is just plain fun. You will be a part of something great. From our raising of over 2 million dollars to support our local Ronald McDonald House Charity, or taking our Veterans fishing, our civic minded agents give back to the community that we serve. You just don't sell houses we form relationships with the people we serve.
WEALTH BUILDER
We just don't stop there, because we think the best is yet to become for you. I will help you prepare for your future and gain peace of mind by giving you access to financial planning, retirement and insurance advisors.
Careers in Real Estate: New Beginnings and Continuing Sagas:
New Beginnings: Are you considering a career in real estate? Let Coldwell Banker Gundaker help you get started. We do more than just help you get your license. By design, the programs offered help new agents up and running FAST, while helping you provide buyers and sellers with first class customer service.
Continuing Sagas: Build your career and business with help from Coldwell Banker Gundaker's nationally recognized continuing education opportunities. The Coldwell Banker Gundaker Education Center provides ongoing continuing education opportunities. The best speakers in the industry educate you on building your business at a monthly sales rally. Weekly office sales meetings keep associates up to date with the latest tools and programs available.
Why should you affiliate with the Coldwell Banker Gundaker Des Peres / Kirkwood Office?
This office is like a power strip. Coldwell Banker Gundaker provides the education, marketing and sales programs for you to plug in to. The newly renovated office is equipped with the finest equipment and software. Above all, the people make the office and this office has wonderful agents and staff.
If you are moving across town or across the country, call us. Coldwell Banker Gundaker is the one real estate company that knows how to make you feel right at home - wherever home may be.
Call the office at (314) 821-5885 or email Al Rosen at sarosen@cbgundaker.com.
Awards

International Diamond Society Office