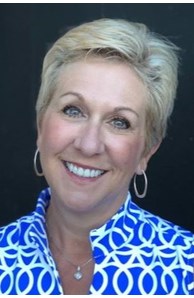 Manager
Email

Kim.Daniels@cbgundaker.com

Phone
Office
Successful transactions from tremendous teamwork!
Connect with Kim
Designations
Graduate Realtor Institute (GRI)
More about Kim Daniels
"My goal is to empower agents to be the very best they can be and to serve clients above and beyond their expectations."
My real estate career has taken me from Ft Collins and Denver, Colorado to Minneapolis and now St Louis. In each of these locations I have had the experience of building thriving businesses within the community. I have loved working with a wide range of clients from first time home buyers to million dollar buyers and sellers and everything in between.
Our Management Team is focused on helping Agents live exceptional lives. We do this through our 4 core values:
- PRODUCTION POWER - We are the #1 Real Estate Company in St. Louis. We provide you with an unparalleled suite of tools and resources, numerous locations throughout the Metro to operate, and the most experienced Management team in St. Louis ALL aimed to help you reach YOUR desired level of Production and Earnings.
-COACHING TO CONFIDENCE- The more knowledgeable you are about this industry the more your confidence and abilities grow. We provide more training workshops and opportunities than any broker in St. Louis. We also provide you 24 hour access to Sales Pro, our online learning portal, along with personal one-on-one opportunities with our e-Marketing team and coaching programs with your broker. We provide what YOU need to be your BEST!
-CULTURE OF AWESOMENESS- Simply put, we have an Awesome Culture. Our agents work together and share ideas in a collaborative environment. We also work hard, play hard with contests, CBG Night at the Ballpark, Blues Games, Social functions, working lunches and more designed to support your growth and the pursuit of your goals.
-WEALTH BUILDER- Our competitive compensation program paired with the ability to receive referral rewards and our Relocation partner allows you to generate an income with no limit. In addition, we provide resources to help you plan for the future through retirement savings AND just as importantly, protection through your career to help you safeguard your financial well-being.
If you are looking for a real estate career, surrounded by supportive agents and a management team that is available for coaching and answers to questions when you need, look no further! Call to chat anytime!