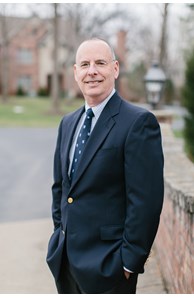 Sales Associate
Email

steven.mathes@cbgundaker.com

Phone
Office
Connect with Steven
Awards

International President's Circle Team
Designations
Graduate Realtor Institute (GRI), Residential Real Estate Specialist (RRES)
More about Steven Mathes
Service Areas and Specialties


I service the Central Corridor areas including Chesterfield, Clayton, Creve Coeur, Frontenac, Ladue, Olivette, St. Louis, Town & Country, University City, Westwood and the Central West End.
Professional Experience


Over $500 Million in Lifetime Closed Sales
In the Top 20 Agents in all of Saint Louis since 2001 (per St. Louis Business Journal)
A top agent in the Ladue Clayton Office, 1999-2016
Professional Education and Designations


Coldwell Banker President's Premier (CB's Highest Designation)
Inducted into the GUNDAKER HALL OF FAME in 1999
President's Award For Outstanding Service
Lifetime Member Of The Multi-Million Dollar ClubMember of the Saint Louis Association of Realtors.
Certified Residential Specialist (CRS), 1995
Graduate Of The REALTOR Institute (GRI), 1992
Joined Gundaker Realtors in 1984
Broker-Sales Associate Since 1979
Graduate Of Tulane University, 1978
Graduate Of John Burroughs School, 1974
Personal


Real Estate runs in the family: My wife Julie, my partner in life since 1978, is also a licensed realtor and has assisted me since 1999.
Father of Andy, a 2003 Graduate of Emory University who is in private equity in Atlanta, and Joey, a 2005 Graduate of John Burroughs School, a 2009 graduate of the University of Wisconsin, and a 2013 graduate of Thomas Jefferson School of Law in San Diego. Joey joined my Real Estate practice in 2014 full of energy, excitement, skill and knowledge!
Big Brother in the 'Big Brother Program' since 1981
Past Member Of The Board Of Directors Of Temple Israel
John Burroughs School Alumni Board
Volunteer Youth sports coach
My pledge of service:
'I love helping people make one of the biggest financial and emotional decisions of their lives. I have built my reputation on honesty, integrity, experience and outstanding service. The bottom line is results! I am truly committed to helping you achieve your goals when you buy and sell real estate.'
What My Clients Say
...I had no prior relationship with Steve and Joe before my house hunting process. I found them to be trusted advisors for my wife and me. They were always up front and looking out for our best interest. They were extremely responsive and always on-call, when needed. (I don't think my calls ever went to their voicemail.) They treated us like we were an extension of their family and I would HIGHLY RECOMMEND them to anyone looking to purchase a home. I look forward to working with them again in the future.
...Joe was always available, had in-depth local neighborhood knowledge and really assisted us as first time home buyers. He was also able to negotiate more than we could have hoped for when it came it closing. I 100% recommend! Marin Omalley
...I had never been to Saint Louis, and I only had two days to see the city and find a house. Joe Mathes was very responsive in the leadup to my house-hunting weekend, and I felt prepared. But the single biggest reason why I'm glad to have depended on Joe is that while I was busy traveling to Saint Louis, Joe was busy re-checking the listings and he discovered one more property that had recently been lowered into my price range. I would have never known about that property, but Joe was on-the-ball and took me to see it. I'm actually writing this review from the living room of that house -- all thanks to Joe! Mr. and Dr. Optican
…We had previously listed with another agent/agency and Steve was so much more professional and collaborative, taking into account our needs, wants, and emotions. Mrs. B.K.
…We found Steve to be PUNCTUAL, PROFICIENT (EFFICIENT with a capital P), PROFESSIONAL. He is as good as his word. Working with him was a pleasure! Mr. & Mrs. M. M.
...Steve represents excellence on every level. Mr. J. D.
...Joe showed me several houses. We finally found the right one for me. I was lucky that I could live where ever I wanted and not have to worry about selling as I was renting prior. Joe was there for me and made the process less painful. Thank you for your time and support, Karen
...Thanks to Steve's skill, expertise, abundant patience, and friendship, we are living our dreams. He is truly the most knowledgeable and professional real estate person in the St. Louis area and we were indeed fortunate to avail ourselves of your services. Mr. & Mrs. L.W.
...Working with Steve was without a doubt a terrifically positive experience. A degree of complete professionalism I have rarely witnessed. J.W.
...Steve Mathes is a true gentleman and a pleasure to work with. Dr. S. W.
...Coldwell Banker Gundaker is a very fortunate company to have an all-around professional like Steve Mathes. Steve covers all aspects of Real Estate when he goes to work for you! Mr. & Mrs. K. B.
...We could have looked St. Louis over and never found a Realtor as nice and professional as Steve! Mr. & Mrs. D. H., Retired
...Steve was always patient with our questions and mindful or our needs.Mr. and Mrs. E.K.
...Steve Mathes was just so good, that it's pointless to try to single out any one thing. He did everything and did everything right. He managed to do exactly what I needed, and to connect me with the right buyer, for the right price, and in a very short amount of time. In what still appears to be a very uncertain market, his performance was nothing short of miraculous. If you don't believe me, go ask my OTHER neighbors, because their house is still sitting there. Steve Mathes is the man! He did exactly what he said he was going to do, and he knew exactly what he was doing. Awesome. I simply thank God my neighbor referred me to him. I thanked my neighbor, too! Mr. J.S.Olivette, Missouri
...While I traditionally have not used an agent when purchasing property, I was impressed by the professionalism that was provided and ease that I had in my purchase, by using Steve and Joe. They took care of all the little details, making it easy for me to sign on the dotted line when the time came. Their service started on day one, and has continued beyond closing. I would highly recommend them to anyone looking to purchase the property.
...We sold our house quickly. Although we looked at close to 50 houses, we ended up finding the perfect house for us just in time. Their knowledge of all the areas in St. Louis helped us greatly in our explorations. We would definitely recommend the Mathes team.
...THEY ARE BOTH FABULOUS AGENTS!!! WE WILL DEFINITELY USE THEM AGAIN! THEY ARE HONEST AND HARD WORKING! STEVE HELPED US BUY THE HOME WE WANTED AND HELPED US LIST OUR CONDO.
...We worked with Steve to sell our house in Olivette, MO
I picked him because of his knowledge of the local market. He sold the house in 4 days, helped us get a new roof put on and all the last minute handyman things that had to get done. This could have been very stressful as we were moving at the same time to another state. All went smoothly and with no issues. I highly recommend them.
...Steve and Joe Mathes provided excellent guidance and advice from listing to closing, getting the maximum result in the minimum amount of time for the sale of our home. This Coldwell Banker Gundaker team of real estate professionals knew the market for the location of our home. We highly recommend Steve and Joe Mathes team as your real estate broker.
...Steve helped us find the perfect house for us. We saw so many that would fit what we were looking for. He also helped us find an inspector, gave us great advice, and helped us close as well. He always was able to work within out schedule. We recommend him to everyone we know and we would definitely use him again!
...Steve has been considered to be one of the local real estate guru's, and he, and now with his son, Joe, did not disappoint. I began speaking to him almost three years ago about the likelihood of selling my wonderful country estate in Olivette. With a very eclectic design, we knew it could be a challenge to sell as there are plenty of equally large homes in this market. But Steve was confident and knew there would be a buyer out there. After doing needed repairs and some renovating, we eventually found buyers who really appreciated the house and one-acre grounds. While I did need to come down a lot from my beginning (and in hindsight unrealistic) price, I have no complaints at all, and would recommend Steve and Joe Mathes if you are looking for a reliable and very personable agent.
...Steve has tremendous experience in the residential real estate market in our area. He has been very helpful in determining market price and negotiating fair value on both buying and selling homes for us. Joe is new to the business from law school and brings a young fresh view to our business of remodeling and selling homes. They keep us up to date on available properties and are quick to respond to any queries we have. We will continue to work with this team to both buy and sell homes.
...Steve and Joe did a great job of selling our condo in Creve Coeur. They were really on top of the market, were very professional, knew the numbers and were able to quickly and successfully negotiate and close the deal. This was the second time we used Steve. I have recommended him to friends.
...My husband and I had the privilege of working with the Mathes team in the purchase of our first home. They knew the area in and out as both real estate professionals and long-time residents of the area. They were able to give us excellent, trustworthy guidance in pricing our offer and negotiating the best price for our home. Joe was very responsive and always made time for us. All of these qualities helped alleviate our first-time homebuyer anxiety and made us feel confident in this substantial purchase, and we couldn't be happier in our new home!
...Steve and Joe Mathes were wonderful to work with. They are full-time professionals with expert analysis of the market and sold our listing very effectively.
My History
Real Estate runs in the family: I began my career working with my father, Julian, when I graduated from college. Soon, I began working for Gundaker Realtors, which became Coldwell Banker Gundaker. For over thirty years, I have enjoyed guiding people through the process of buying and selling real estate. My wife of thirty-nine years, Julie, and I are the proud parents of two sons. Andy is a 1999 Graduate of John Burroughs School and a 2003 Graduate of Emory University. He is presently employed with a Private Equity firm in Atlanta. Joey, a 2005 Graduate of John Burroughs School, a 2009 graduate of the University of Wisconsin, and a 2013 graduate of Thomas Jefferson School of Law in San Diego. And now I am thrilled to have Joe back in Saint Louis joining with me in my real estate business. Not only it is a dream come true for me, Joe so much to the table! Youth, enthusiasm, business knowledge, a love of St. Louis, and a lifetime of interest in houses! Joey married Kaitlin Rohlfing in 2015 and the had a one-year-old daughter, Catherine Lilly! And also, a lively German Short Haired Pointer named Millie.
Education, Designations and Sales Experience:
Graduate of John Burroughs School, 1974
Graduate of Tulane University, 1978
Broker-Sales Associate Since 1979
Joined Gundaker Realtors in 1984
Graduate of the REALTOR Institute (GRI), 1992
Certified Residential Specialist (CRS), 1995
Gundaker Hall of Fame, 1999
A top agent in the Ladue Clayton Office, 1999-2014
$500+ million in career sales through 2016
Top Twenty Agent in all of Saint Louis in closed sales volume from 2001-2016 (per St. Louis Business Journal)