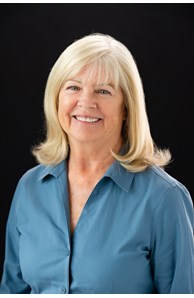 Sales Associate
Email
Phone

Market ArboretumOffice

7903 Providence Rd Ste 150, Charlotte, NC 28277
More about Tina Whitley
I have spent my life preparing for a career in Real Estate.
Expert in relocation, having lived in Maryland, Virginia, California, Arizona, and North Carolina including Raleigh, Morehead City and the Charlotte area.
A mother of three; a son, active in local sports, an equestrian daughter and a daughter active in gymnastics and swimming. I am now a grandmother of three!
Majored in psychology at Pepperdine University and UCLA.
Banking executive experience (over 20 years) with an understanding of mortgages, appraisals and a strong commitment to customer service.
The former Executive Director of the Matthews Chamber of Commerce and Visitors Center, during a time of growth in the community and surrounding areas, resulting in knowledge of economic development, area neighborhoods, new developments, history, planning, zoning, sports venues, events and schools.
Involved in The Matthews Kiwanis Club, the Matthews Executive Group and the Matthews Rotary Club as well as having served on the Board of Directors of the Charlotte Regional Visitors Authority and Visit Charlotte. and many other non-profits in the Charlotte area.
I am committed to serving you with all of your needs as you make one of the most important decisions in your life, buying and/or selling your home.
I can help you Sell your home by:
Helping you stage your home for a faster sale.
Implement a proven marketing plan for you to include advertising, flyers, full color portfolios, Social Media Blitz, marketing, Open Houses, signage and more.
Pricing the property correctly for your needs and for the sale.
Walk with you every step of the way as you go through the sales process.
Looking to Buy?
We will search for the home you want and keep at it until we find just the right one!
I will be with you throughout the process and explain everything as we go.
Assist in getting you pre-approved if a loan is needed.
Creating exceptional experiences for all of my clients is important to me!
International Sterling Society
Charlotte and Regional lifestyle and economic expert
Marketing Specialist
Relocation Specialist
Licensed in North Carolina and South Carolina